SaturnFest 2009 Starts Now
Tags:

It is with tempered excitement that I officially announce the start of SaturnFest 2009. The format for this year's event will be diferent from in the past. The familiar 5-day schedule has been expanded to 31 days, and the over-the-top celebration will be more reflective and subdued. Personally, I am still finding it hard to prepare a "celebration" so close to the brand's untimely death. Couple that with reports published almost on a daily basis about more retail facilities closing — leaving thousands of folks out of work during the holidays — really saddens me.
With that being said, General Motors may have killed Saturn, but they can't do the same to the enthusiasm we all feel for both our cars and the company that once designed, built, and sold them. And that's really the reason why I think its so important for there to be a SaturnFest this year. For the next several years, our small Saturn community is going to need to lean on one another for support like never before. As more and more Saturn retailers close, the familiar faces we've come to know and trust will disappear. We're all part of the same "extended" family, brought together by the cars we chose to buy for one reason or another. So as 2009 winds down, let's gather together every day this month for a look back at what made Saturn so special. You can follow SaturnFest posts either on the main page or in the SaturnFest subsection.
Thanks for being a part of this one last SaturnFans.com virtual homecoming. I hope you enjoy the show.
Random Article from the SaturnFans.com Archives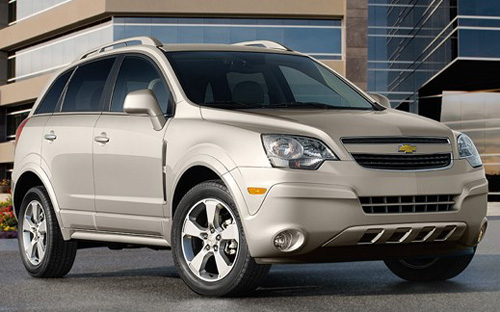 From the New York Times: Rental cars are rarely anything special. And that's just fine. All you really need from a rental is unlimited miles, long-term shelter for a few stray curly fries and a hassle-free ride from A to B and back again before those martinets at the counter charge you for an additional day. If you're driving a rental, the car itself is most likely not the point — it is merely a solution to a problem. And for many travelers over the last couple of years, the Chevrolet Captiva has been their rental car solution. The Captiva is a rare thing in the American auto market: a vehicle that isn't available to consumers but is offered only to fleet customers, including the rental car companies. You can rent one, but you cannot buy it.