Dates for SaturnFest 2009 Announced, Virtual Time Machine Repaired
Tags:

Mark your calendars! The gates to SaturnFans.com's virtual homecoming celebration - SaturnFest 2009 - will open on Monday, October 26th and will run through Friday, October 30th. Opening ceremonies will begin at 7 o'clock Monday morning and will set the stage for what promises to be a week of fun filled festivities that you won't want to miss! Saturn fans from around the world will join together to interact, share experiences, and learn about Saturn.
New things to do will be posted everyday!
In addition to the activities previously unveiled, I'm happy to announce the return of the virtual "time machine." The SaturnFans.com Time Machine had fallen into disrepair in the years since the last SaturnFest celebration, but its been repaired, retooled, and refreshed for this year's online homecoming. But that's not all! I'm still working on a few more Saturn-themed activities for the event.
Stay tuned for the next SaturnFest update with more details of the planned event. Keep up-to-date with the latest SaturnFest teasers, as well as the most recent Saturn news, reviews, and rumors by following SaturnFans on Twitter or by signing up to have the latest SaturnFans news updates delivered each morning directly in your mailbox. I hope to see you there!
Random Article from the SaturnFans.com Archives
Tags: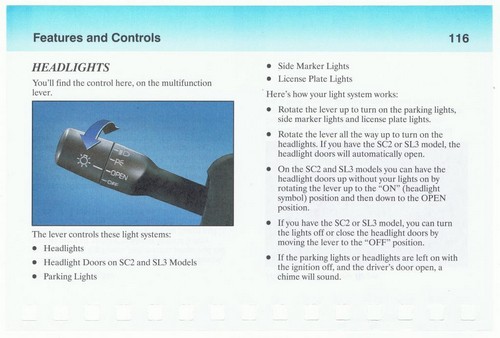 The mysterious Saturn SL3 is the loch ness monster of the Saturn world. Some have witnessed proof of its existence, but only a few have seen it and I'm not aware of any photos of the vehicle. I've been told that if you can imagine a first-generation SL2 sedan with a SC2 grafted on the front-end, you'd have a good picture in your head of the SL3. Significantly, it was powered by an 2.5L 30-valve inline six-cylinder powerplant (five valves per cylinder!) that reportedly produced around 250 hp.