Happy New Year: SaturnFans.com Back Online, Server Move Postponed
Tags:
Well, we're back! After the site crashed over the weekend, I decided to use the downtime to move SaturnFans.com to its new home. I had planned to do it back in Decemeber, but between the holidays, the SF Publisher being down, and other parts of the site needing maintenance, moving the site was not a priority. The good news is that over the weekend I was able to repair the database and fix the publisher. All of the articles published between December 8th and the end of the year will be restored from a backup later this week. Unfortunately, several batches of files transfered to the new site were corrupt, so the move has been postponed.
This isn't the start of the new year that I had hoped for, but I'm happy that the site is back online — even if its still on the old server. Afterall, sometimes it's the little victories that count, right? Sorry for the extended outage. Let me know if you find anything that isn't quite working right.
Happy New Year!
Random Article from the SaturnFans.com Archives
Tags: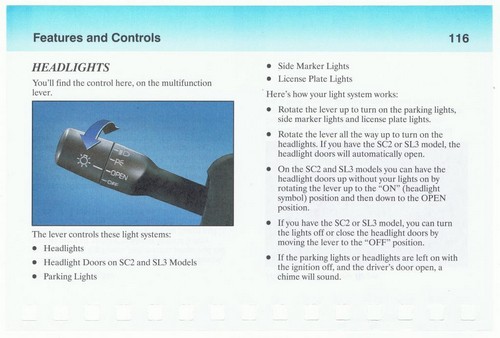 The mysterious Saturn SL3 is the loch ness monster of the Saturn world. Some have witnessed proof of its existence, but only a few have seen it and I'm not aware of any photos of the vehicle. I've been told that if you can imagine a first-generation SL2 sedan with a SC2 grafted on the front-end, you'd have a good picture in your head of the SL3. Significantly, it was powered by an 2.5L 30-valve inline six-cylinder powerplant (five valves per cylinder!) that reportedly produced around 250 hp.