Road Rippers Saturn Ion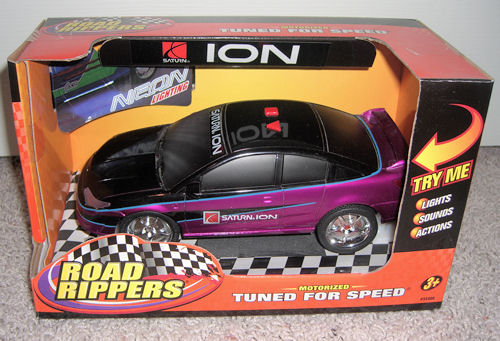 A few years ago Target sold some motorized Saturn Ion toys that were "tuned for speed." The cars were available in two colors: black/purple (pictured above) and red/black (below). On the top of each car were two buttons. Pressing the triangle caused the car to rev its engine, flash its headlamps and under-body neon lights, and finally zoom forward a few feet. The square button started a caused the car to play a catchy rhythmic tune with the lights flashing along to the beat. It was an officially licensed product from GM, and if recall correctly, the Ion was particularly hard to find in the Targets around my neighborhood. Does anyone else have one of these?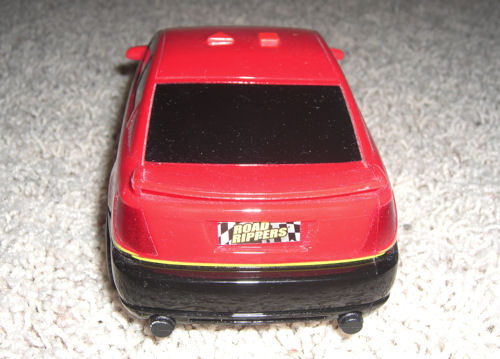 Random Article from the SaturnFans.com Archives
Tags:
Jalopnik.com reports General Motors will auction off a number of vehicles from its vaunted Heritage Center museum collection in an effort to raise cash to help offset the huge losses the company is faced with due to the global financial crisis. There are about 1000 vehicles of historical significance in storage that GM uses for the displays at the museum, but only about 150 to 200 of those vehicles can be featured at one time. On the list of vehicles to be auctioned are several notable Saturns from the past. The website says they will be sold at the upcoming Barrett-Jackson auction held January 13-19 in Scottsdale, Arizona.