GM Upgrade Kit Gives Sky Red Line Even More Boost
Tags:

Saturn spokesman Mike Morrissey announced on his blog over at ImSaturn earlier today that General Motors has created an upgrade kit for the 2.0L turbocharged powerplant found in the Sky Red Line. Once installed, the $650 kit will put an additional 30 horsepower under the hood of the roadster.
"GM Performance Parts will soon begin offering a turbo upgrade kit that boosts the output of the LNF 2.0L engine to an impressive 290 horsepower," he said. "The torque rating jumps from 260 to 340 lb.-ft with manual transmission and to 325 lb.-ft. with an automatic. The kit includes a new engine calibration and upgraded MAP sensors, and meets the emissions requirements in all 50 states."
Check out Mike's full post and then head on over to GMTunerSource.com to read all the details about the upgrade kit (see excerpt below).
With over 260 horsepower and 260 lb.-ft of torque on tap, the factory LNF engine is a formidable powerplant to have residing under your hood. GM is committed to the Sport Compact enthusiast and as such, is releasing the LNF Turbo Upgrade kit for the Pontiac Solstice, Sky Red Line and HHR SS. This upgrade kit includes a new engine calibration and upgraded MAP sensors that turn those 260 ponies into 290 stampeding horses! The LNF Turbo Upgrade Kit can be purchased at your local GM dealer and carries a MSRP of $650. GMTunerSource.com worked with Todd Christensen at GM to help put us in touch with the lead engineer of this upgrade, Bill Duncan, at GM's High Performance Vehicle Organization to give us an exclusive inside look at the new LNF Turbo Upgrade Kit. After many meetings with Bill, we are very excited about the new kit. GM really did their homework and has delivered a knockout upgrade for LNF owners.
Random Article from the SaturnFans.com Archives
Tags: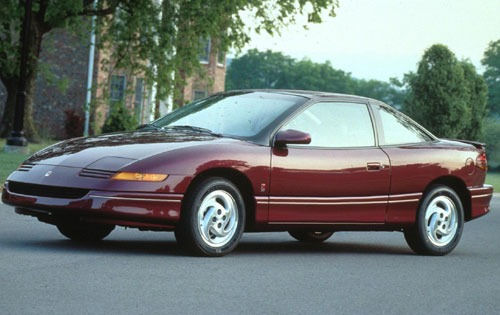 Model year 1994 marked what Saturn called "Balanced Excellence" in terms of offering customers exceptional value for their money in the small car market. Attaining "balanced excellence" required Saturn to pay critical attention to a host of buyer expectations. Among them were a high level of performance without sacrificing fuel economy or emissions; affordability while maintaining reliability and durability; and an overall commitment to quality without compromise. Accompanied by numerous continuous refinements, the family of 1994 Saturn sedans, wagons and coupes were proof that "balanced excellence" could be achieved through subtle refinements and continuous improvement.