Future
Last week General Motors confirmed rumors that Chevrolet will replace its aging Tracker SUV with a version of the Saturn Vue in 2004, as a 2005 model. The new SUV will be called the Equinox. Like the Vue, the Equinox will be a five-passenger sport-utility built on GM's Theta architecture.
More information continues to surface regarding the Honda engine slated for the 2004 Saturn VUE sport utility. The Detroit Free Press reports today that General Motors has reduced the total number of 3.5L DOHC V-6 engines it plans to purchase from Honda. A 5-year technology and component-sharing contract signed between GM and Honda in December 1999.
Random Article from the SaturnFans.com Archives
Tags: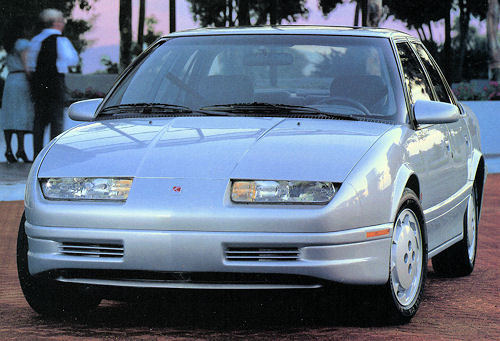 Sometimes its fun to pause for a moment at take a look back at how much things cost years ago. Take for instance Saturn's 1991 lineup, when base SL sedan was sold for less than $8000! The SL2, shown above, could be purchased for just over $10,000. Note the simplicity of the option sheet, along with the available anti-lock braking system (ABS) and unavailable airbags.