Senior Member

Join Date: Jul 2003
Location: The Great White North
Posts: 1,715
Saturn-Eh!'s Photos


1992 SL2 parts for Sale - almost whole car! - PICS!
---
It was with a heavy heart that I sold my 1993 SW2 to a deserving friend, and now need to empty my basement of numerous spares, so the following are all for sale (all parts came from a 1992 sl2 with 120k miles (200k km):

Header and downpipe: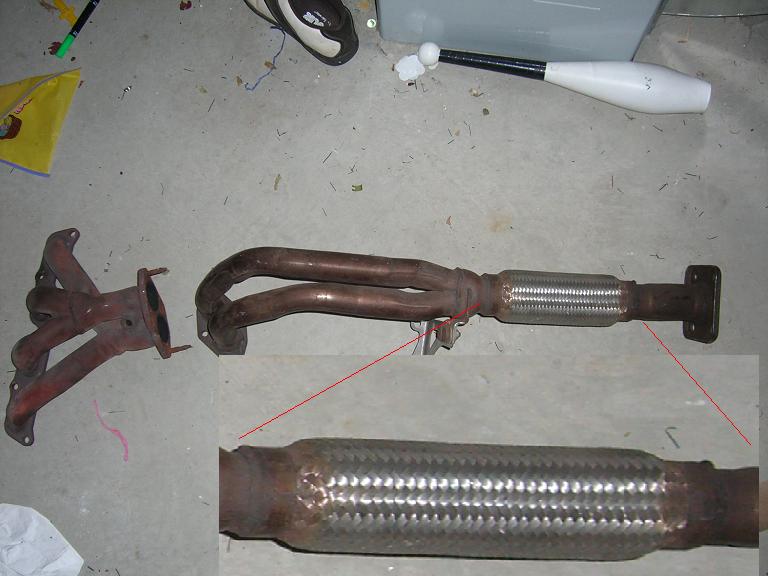 The header is used, and from the 92. The front pipe (with flex section) is in new condition except for surface discoloration. This piece came from a Saturn cutaway car (one of the 91's that were recalled due to incorrect coolant) and was removed from the car with only 168km showing on the clock. the pipe is a little bit of saturn history, and is in excellent condition. Together, the two together retail for about $300 on saturnparts.com, asking $100.

Transaxle: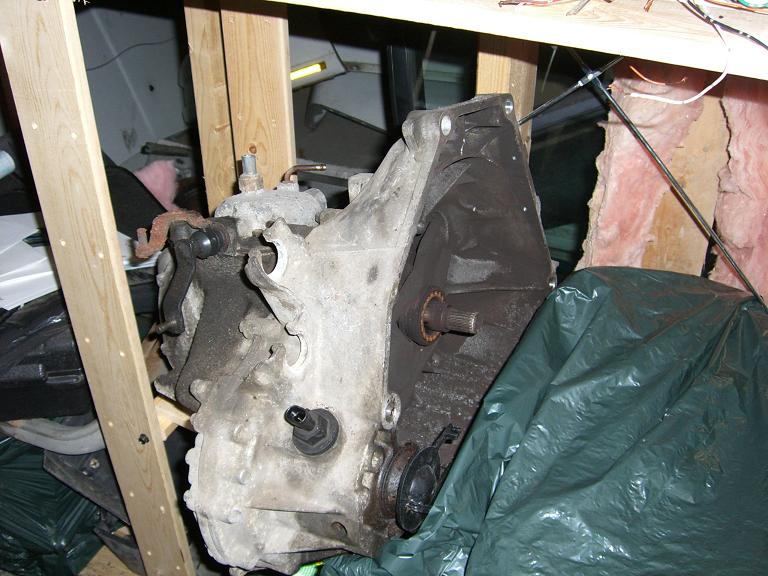 came out of the car, shows no input shaft leakage and shifted properly when removed. I would recommend a new top gasket and axle seals. perfer local pickup asking $50

Also have 92 engine block and head, asking $50 eack - local pickup prefered - email for pics.

All exterior panels (except for the roof):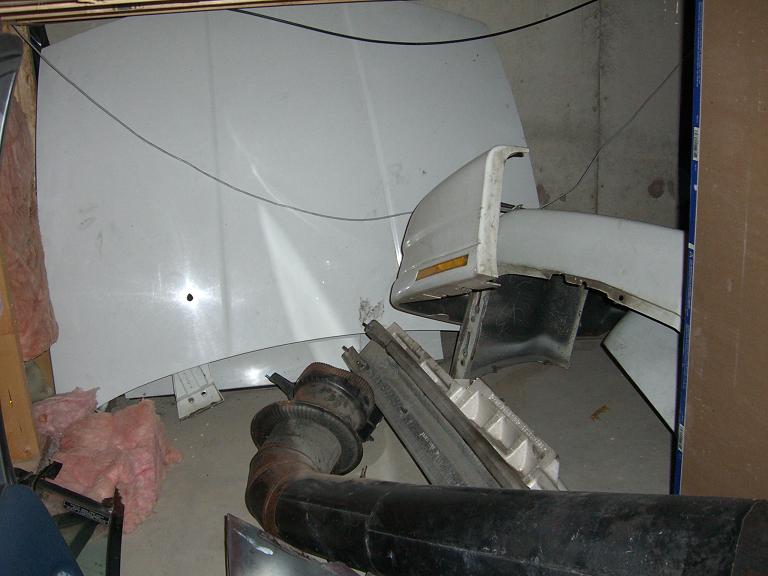 All body panels have original paint, except for the upper front fascia, which was red at one time and needs to be repainted. Hood has about 4-5 moderate golfball dings, and decklid is the same (hail damage?) all plastic panels are there from front to back and are crack free.

asking $100 for all - local pickup only. If I get enough individual interest I will break up this lot, but preference to sell as a lot.

2 alternators, 1 starter, a/c compressor, and fan: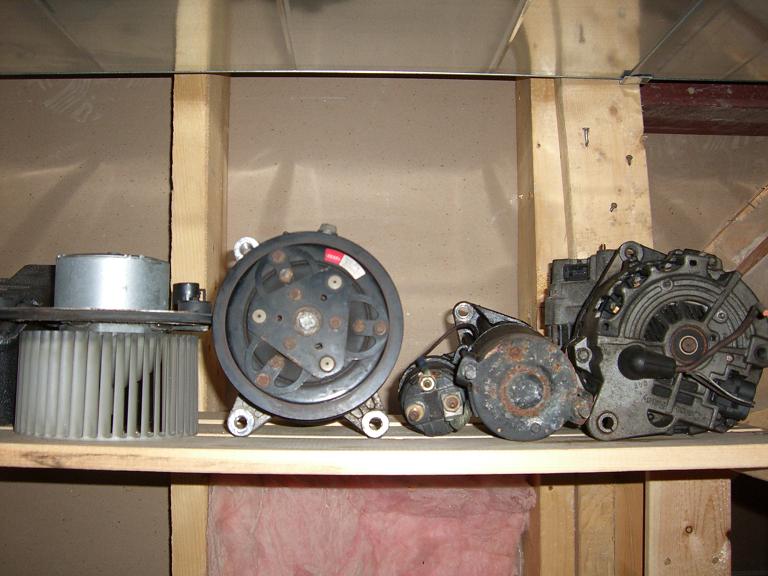 all were working upon removal, make offers.

left and right axleshafts, two clutch actuators (one was working, not sure about the other, left and right calipers, and fuel rail with injectors)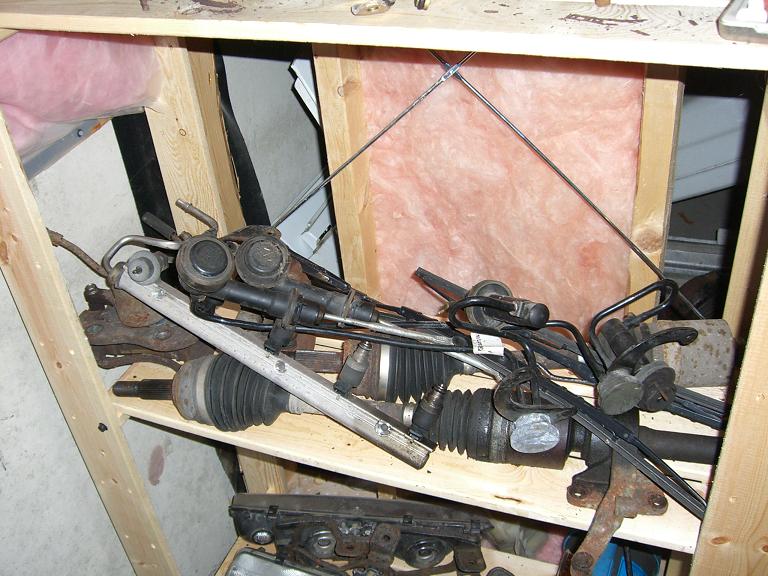 taking offers

Left and right headlamps, brackets have moderate surface rust:
lenses are clear, not cracked, and have moderate pitting.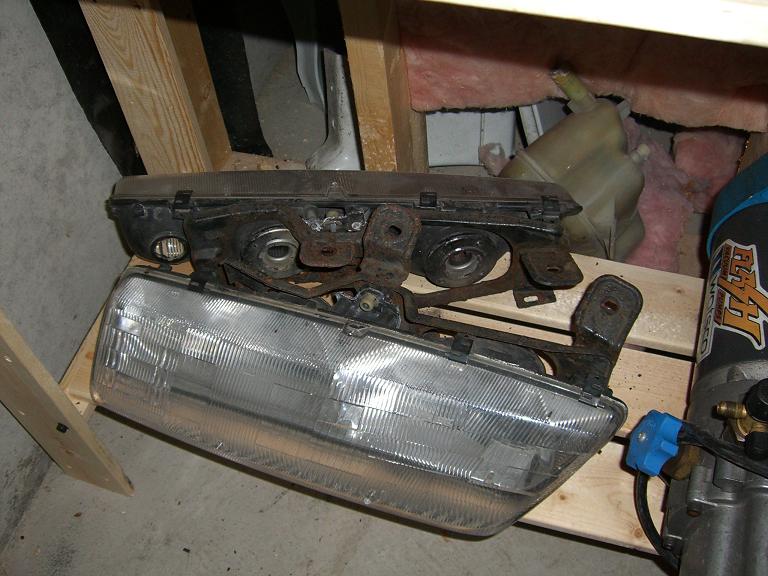 $20 each, $30 for the pair

Other misc stuff: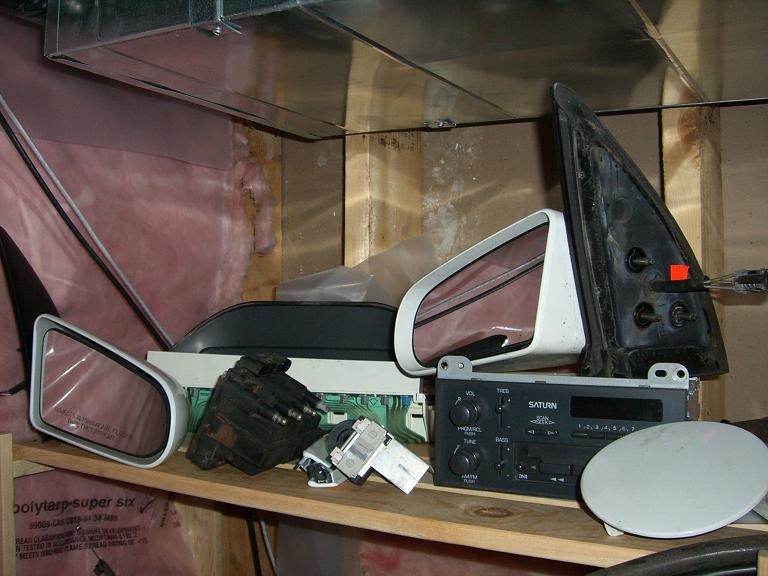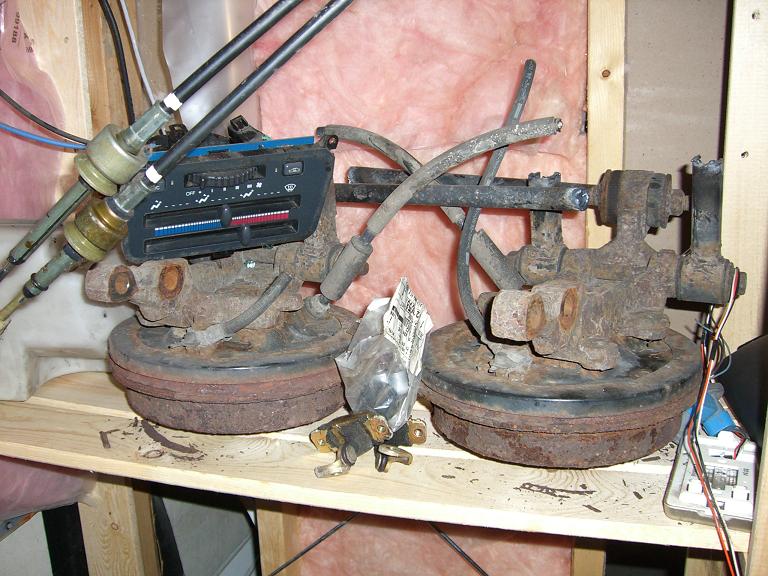 make offers.

I also have a 92 dohc 5speed pcm, and a working driver's side seatbelt (mouse) track, and two front door shells with power window regulators.

If you don't see something, email, I might have it.
If you wuold like a closer picture of anything, no problem, just email.

I live in Hamilton, Ontario, Canada, and commute into Toronto every day. If you are from the GTA, I can meet you to save shipping. As well, If you are from the NE US close to niagara falls or buffalo, I can meet you on the Canadian side of the border if you are buying the engine, head, or tranny, $10gas premium.

Email with any questions. Cheers

Adam
awolk@quickclic.net or PM here.