Aftermarket Pedal Sets
---
Has anyone on here ever gotten a set of overlays or replacement pedal covers?

The rubber on both my brake an clutch pedals an fairly worn, particularly the clutch pedal.

I'd like to get a new replacement set similar to what I have in my Si. They're rather comfortable, not gaudy and most importantly don't slip.

If anyone has experience with a Momo or other brand let me know or post what you have.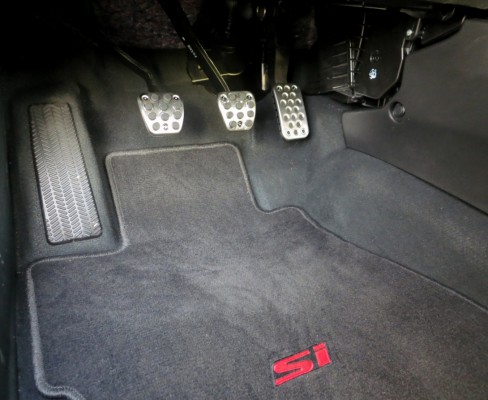 ...
Michelin LTX M/S2's // MOMO // Razzi Spoiler // Westin // Hella // K&N // Clear Corners

V6 Air Bag and Steering Wheel Swap
http://www.saturnfans.com/forums/showthread.php?t=155754
REWARD EXCELLENCE!
| | |
| --- | --- |
| | Rate the quality of this post and help PortugalFocus reputation points. Click the reputation button near the bottom left corner of this message box. Thank you! |