Saturn Leaves GM's Orbit
Tags:
Karl Greenberg from MediaPost: What's done is done, but analysts say GM's mercy killing of the brand that it launched in the '80s as an experiment to battle the imports is a history of wasted potential. Peter Kloprogge, CEO and president of New York-based market research firm Pointlogic, says Saturn stood out among Detroit brands because it did not suffer from amorphous-brand syndrome: GM, Ford and Chrysler have had to deal with brands whose raison d'etre was no longer relevant or that had placeholder identities. Saturn was the only brand that consumers didn't lump together conceptually with other GM brands in a new segment study. The data is based on responses from 15,000 consumers who were likely to purchase a new vehicle within three years. "Saturn is the only Detroit brand in the study that consumers didn't see as competing with other Detroit brands," he says. It also seems a lot more consumers will miss Saturn than, say, Buick, based on another survey question that asked which brands respondents would least miss if they were to vanish.
Random Article from the SaturnFans.com Archives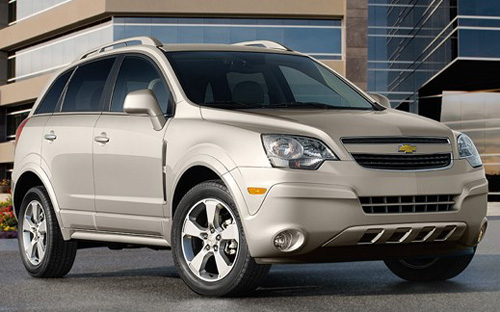 From the New York Times: Rental cars are rarely anything special. And that's just fine. All you really need from a rental is unlimited miles, long-term shelter for a few stray curly fries and a hassle-free ride from A to B and back again before those martinets at the counter charge you for an additional day. If you're driving a rental, the car itself is most likely not the point — it is merely a solution to a problem. And for many travelers over the last couple of years, the Chevrolet Captiva has been their rental car solution. The Captiva is a rare thing in the American auto market: a vehicle that isn't available to consumers but is offered only to fleet customers, including the rental car companies. You can rent one, but you cannot buy it.