Saturn Deal Collapses After Renault-Nissan Backs Out
Tags:

Tim Higgins from the Detroit Free Press: General Motors said today it would shut down Saturn after respected Detroit businessman Roger Penske shocked GM and 350 Saturn dealers by saying that his plans to buy the storied brand had fallen apart. The announcement came a day before GM and its dealers expected the deal to be finalized. The failure could cost as many as 13,000 jobs at dealerships nationwide and GM. Penske's plans for Saturn depended on securing another manufacturer to build future vehicles — a critical part of deal that fell apart when the board of directors for that unidentified automaker rejected the arrangement. That manufacturer was Renault-Nissan, a person close to the talks told the Free Press. "Renault has been in contact with Penske to supply cars, parts and technology to Saturn through an OEM agreement. The conditions for an agreement have not been found," a Renault spokeswoman, said in a statement. She declined further comment.
Random Article from the SaturnFans.com Archives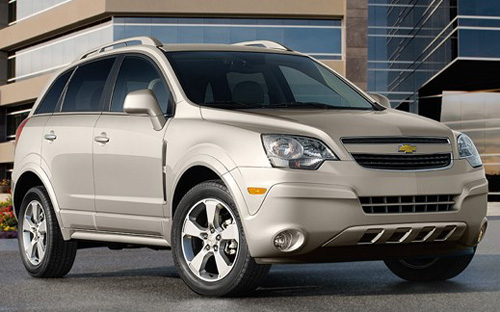 From the New York Times: Rental cars are rarely anything special. And that's just fine. All you really need from a rental is unlimited miles, long-term shelter for a few stray curly fries and a hassle-free ride from A to B and back again before those martinets at the counter charge you for an additional day. If you're driving a rental, the car itself is most likely not the point — it is merely a solution to a problem. And for many travelers over the last couple of years, the Chevrolet Captiva has been their rental car solution. The Captiva is a rare thing in the American auto market: a vehicle that isn't available to consumers but is offered only to fleet customers, including the rental car companies. You can rent one, but you cannot buy it.