Saturn of Charleston Scores Receives 2008 Mark of Excellence Award
Jim Parker from the Post and Courier: Saturn of Charleston has built a dealership winning streak of its own, capped off this week by receiving the carmaker's 2008 Mark of Excellence award. Joyce, zone manager for Saturn in Atlanta, and regional representative David Orr presented the trophy at a luncheon at the Rivers Avenue outlet Tuesday. "It seems like an annual thing," Orr said. The award, which is based on customer satisfaction, sales and service performance, comes at a precedent-setting time for Saturn. Its parent General Motors has agreed to sell Saturn to Penske Automotive Group, who would distribute the cars and parts. GM would continue to build at least some of the models. The agreement is scheduled to be completed by fall. The linkup with Penske Automotive, headed by former race car driver Roger Penske, brings a note of optimism. But mergers of this size take time. "It's just a big octopus we are looking at," Joyce said. "We are very confident that the transition will be seamless to the customer."
Random Article from the SaturnFans.com Archives
Tags: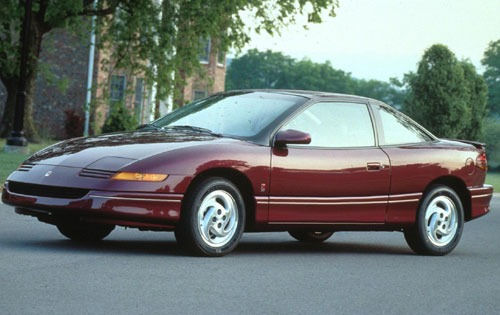 Model year 1994 marked what Saturn called "Balanced Excellence" in terms of offering customers exceptional value for their money in the small car market. Attaining "balanced excellence" required Saturn to pay critical attention to a host of buyer expectations. Among them were a high level of performance without sacrificing fuel economy or emissions; affordability while maintaining reliability and durability; and an overall commitment to quality without compromise. Accompanied by numerous continuous refinements, the family of 1994 Saturn sedans, wagons and coupes were proof that "balanced excellence" could be achieved through subtle refinements and continuous improvement.