Retailers, Owners Shocked Over End of Saturn
Tags:
Steve Manning from the Associated Press via MSNBC: Charlie Eickmeyer says he was a fan of Saturn vehicles years before he was able to drive. Today he's in shock. So were employees at Day Automotive Group in Pittsburgh when they read the news online that a deal to rescue Saturn had fallen through. And Mike Martin is left wondering how he can move the Saturns left on his lot or what to do with the employees at his Manassas, Va. dealership now that the brand is apparently doomed. "It seemed like the deal was going through," said Eickmeyer, 34, who started following Saturn when he was 10 years old and now runs a Web site for enthusiasts of the brand. "I was really excited about the next chapter in Saturn's history." The chapter was supposed to be a future under former race car driver Roger Penske with the novel approach of filling dealerships with cars made overseas and rebranded as Saturns.
Random Article from the SaturnFans.com Archives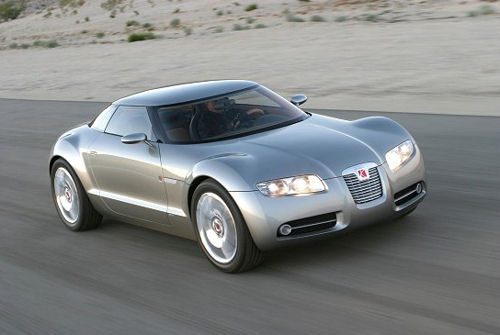 General Motors introduced the Saturn Curve concept coupe at the North American International Auto Show in January of 2004. It was one of the vehicles, including the Pontiac Solstice production model and Chevrolet Nomad concept, built on GM's new rear-wheel-drive Kappa architecture.