Report: Auto Loans Could Come by Friday
Tags:
David Shepardson from the Detroit News: Treasury Department officials are weighing the condition of the nation's banks before they loan money to General Motors and Chrysler, possibly by Friday. Treasury Secretary Henry Paulson said automakers would soon get emergency loans but the department is still asking detailed questions of automakers before it allocates any money from the $700 billion Troubled Asset Relief Program, or TARP. GM and Chrysler are seeking up to $15 billion in emergency aid to keep them afloat through the beginning of next year. President Bush has signaled he'll provide money to the automakers and a decision is going to come soon. The Treasury, however, wants to ensure that it has enough money in reserve so it can inject liquidity into banks in the remaining month the Bush Administration is in office. "The autos will get the money as quickly as we can prudently do it," Paulson told CNBC.
Note: Send President Bush a message expressing your support for aid for the auto industry to comments@whitehouse.gov. You can also send Congress a message via the GM Facts and Fiction website.
Random Article from the SaturnFans.com Archives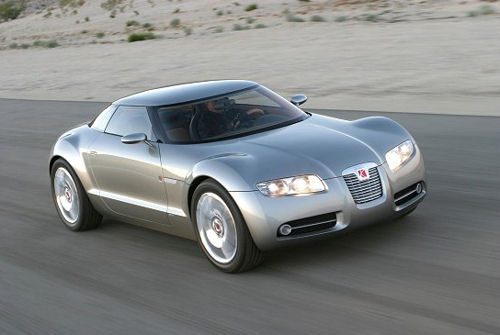 General Motors introduced the Saturn Curve concept coupe at the North American International Auto Show in January of 2004. It was one of the vehicles, including the Pontiac Solstice production model and Chevrolet Nomad concept, built on GM's new rear-wheel-drive Kappa architecture.