Penske Bets Legacy on Saturn
Lou Whiteman from thedeal.com: Penske is a believer in Saturn, and has put his money where his mouth is. His Penske Automotive Group over the summer struck a deal to pay an undisclosed sum (believed to be less than $200 million) to acquire Saturn, hopeful of reusing a strategy that has worked for its Smart car unit: becoming a "virtual automaker" that contracts out manufacturing to a foreign supplier while focusing on sales, service, and marketing. Smart has succeeded in part because it offered a product (an ultra-compact and fuel-efficient vehicle) that was largely unavailable in the marketplace. Similarly, Saturn must figure out a way to differentiate itself in the markets for midsized sedans and crossover vehicles already crowded with traditional competitors as well as rapidly growing new entrants like Hyundai.
Random Article from the SaturnFans.com Archives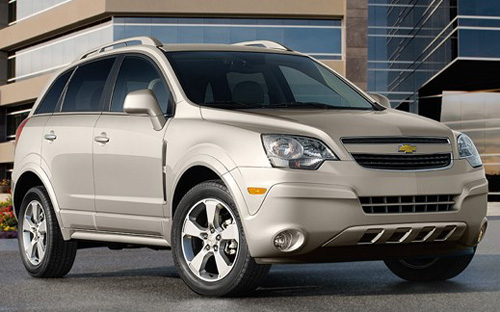 From the New York Times: Rental cars are rarely anything special. And that's just fine. All you really need from a rental is unlimited miles, long-term shelter for a few stray curly fries and a hassle-free ride from A to B and back again before those martinets at the counter charge you for an additional day. If you're driving a rental, the car itself is most likely not the point — it is merely a solution to a problem. And for many travelers over the last couple of years, the Chevrolet Captiva has been their rental car solution. The Captiva is a rare thing in the American auto market: a vehicle that isn't available to consumers but is offered only to fleet customers, including the rental car companies. You can rent one, but you cannot buy it.