Mysterious Ohio Based Investment Group Arises as a Potential Buyer
Tags: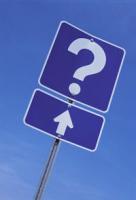 Update on May 7th: Leading negotiations for this group is Gary Marvicsin. Detroit News reports that he is employed in the auto industry.
Detroit News reports that there is a mysterious Ohio based investment group interested in acquiring Saturn. Unlike the other interested buyers, this group has developed a concept to keep the company domestically based. According to the article, the group is interested in purchasing domestically abandoned manufacturing plants to produce Saturns. Chrysler plants that are targeted to close due to bankruptcy troubles were specifically mentioned. The group wants to continue to employee UAW workers at these plants. While recognizing the high costs associated with employing union workers, such as benefits and pensions, the group believes that it is the right move for two reasons.
First, the UAW is essential to Saturn's formula for success: producing safe, high-quality, fuel-efficient cars. Second, as a partner from the Ohio group stated to Detroit News reporter Robert Snell, "We believe there was a promise made to the employees of General Motors that provided a certain amount of benefits for retirees. To take that away is not only unprofessional and a violation of trust, but it's wrong."
The group intends to sell the cars through existing retail facilities, however they may tinker with the numbers in existence. They plan to review each dealership in terms of their profitability and location and adjust accordingly. Little details are available about the group except that it is composed of current and former auto industry executives, private bankers, chemists and engineers.
The Ohio based group is discussing their proposal with Saturn officials today. Stay tuned to SaturnFans.com for the latest details.
Source: The Detroit News
Random Article from the SaturnFans.com Archives
With Cash-for-Clunkers legislation headed for signing by President Obama, the team of experts at Autobytel has compiled an online buying guide that identifies the top brands and best model bets for a new, more efficient automobile that qualifies for the proposed Cash-for-Clunkers voucher. With gas prices surging upwards, the guide also serves as a timely road map of those vehicles best equipped to save money at the pump.