Happy Birthday, ImSaturn!
Tags:

Saturn's innovative social networking site, ImSaturn, turns one year old this month, and Saturn is celebrating with a look back on the site's accomplishments and an addictive twist on the childhood game Pin the Tail on the Saturn (betcha can't just play once). In a blog post, General Manager Jill Lajdziak said her team was "thrilled" when 1000 folks joined within the first three weeks. Today, the site boasts almost 5000 members.
Your comments on this site, whether asking a simple question, offering honest criticism or giving us a pat on the back, have all been very welcome. You've also taken time to upload more than 6,000 photos of your beloved cars and more than 100 videos of your favorite Saturn commercials and activities. Several hundred of you even puckered up and kissed an Astra. That kind of passion and loyalty is why I love this business in general, and this brand in particular.
She touched briefly on the spin-off being jointly investigated by her team and retail representatives. "We are working hard with our retailers as we try to map out an innovative new course for Saturn," Jill added. "We'd love to have you along for the ride." If you haven't had a chance to check out ImSaturn, why not head over there now to see what its all about. While you're at it, make sure to join the SaturnFans Group on the site.
Source: ImSaturn
Random Article from the SaturnFans.com Archives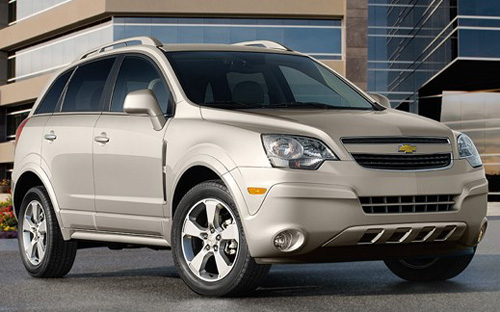 From the New York Times: Rental cars are rarely anything special. And that's just fine. All you really need from a rental is unlimited miles, long-term shelter for a few stray curly fries and a hassle-free ride from A to B and back again before those martinets at the counter charge you for an additional day. If you're driving a rental, the car itself is most likely not the point — it is merely a solution to a problem. And for many travelers over the last couple of years, the Chevrolet Captiva has been their rental car solution. The Captiva is a rare thing in the American auto market: a vehicle that isn't available to consumers but is offered only to fleet customers, including the rental car companies. You can rent one, but you cannot buy it.