GM Just Doesn't Get It
Tags:
Michael Block from the Orlando Auto Examiner: GM wants to get rid of Saturn. Saturn has the most unique, fresh, young and hip automobiles in all of GM-land. The Aura was named North American Car of the Year in 2007. The Astra is (finally!) a bonafide European GM model in the US. The Sky is a fun, sporty and yet liveable convertible that is fierce competition for the likes of the Mazda Miata and Honda S2000. GM claims that Saturn hasn't seen the success of its early-90s debut in years. Well, maybe because they aren't marketing it right. If GM marketed Saturn the way Toyota markets Scion, it would have plenty of the young buyers toward which Saturns are aimed. the most conclusive evidence of GM's nonchalance about its predicament is this... it wants to keep GMC. GMC is without question the most pointless of all GM's brands. If GM is actually going to choose GMC over Saturn, and continue doing things the old-fashioned way like it apparently wants to, then Louisiana Senator David Vitter's prediction that GM will be back for more bailout money in the near future will likely become a reality.
Random Article from the SaturnFans.com Archives
Tags: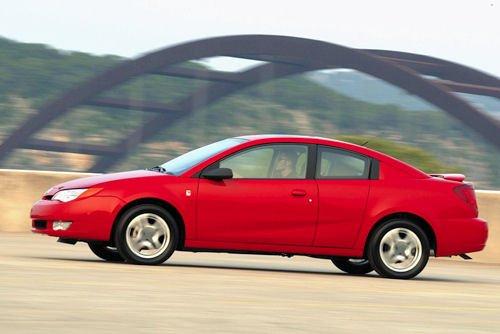 The National Highway Traffic Safety Administration (NHTSA) has launched an investigation to determine whether General Motors should have also recalled the Saturn Ion when it recalled the Chevrolet Cobalt for a power steering defect back in 2010. Michigan Live reports that the government agency has received "846 complaints about power steering problems in Saturn Ions from the 2004-2007 model years."