General Motors to Kill Saturn After Promising Deal Falls Apart, Retailers Devistated
Tags:
Ken Bensinger and Tiffany Hsu from the LA Times: In a surprise development, General Motors said it would kill its Saturn brand after a deal to sell it to an auto dealership chain fell through at the eleventh hour. In June, GM formally announced that Penske had outbid other suitors for the brand and that the deal would save the 13,000 Saturn jobs, most of them at dealerships. But in the end, said Anthony Pordon, senior vice president at Penske, "there were hurdles we found out that we couldn't surpass." According to Penske, it had worked out "terms and conditions" of a deal with the third-party manufacturer, but it was rejected by the board of directors at the last minute. Pordon said Penske had no backup supplier. "You try to negotiate on an exclusive basis," he said. GM spokesman Tom Pyden said that about 50 GM employees would lose their jobs with Saturn's demise. None would be in manufacturing, because the plants that make the Saturn vehicles – in Kansas, Michigan and Mexico – also build other vehicles. "This is financial ruin for me and my family," said Todd Ingersoll, who owns two Saturn dealerships in Connecticut and appeared in a GM commercial this spring proclaiming that the brand was "still here." Ingersoll, who completely remodeled his dealerships at GM's insistence several years ago, said he now must find a new business.
Random Article from the SaturnFans.com Archives
Tags: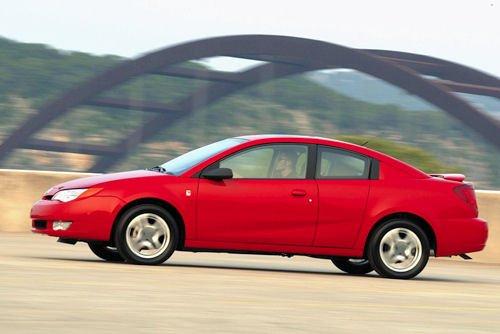 The National Highway Traffic Safety Administration (NHTSA) has launched an investigation to determine whether General Motors should have also recalled the Saturn Ion when it recalled the Chevrolet Cobalt for a power steering defect back in 2010. Michigan Live reports that the government agency has received "846 complaints about power steering problems in Saturn Ions from the 2004-2007 model years."