Former Saturn Plant Holds its Breath
Tags:
G. Chambers Williams III from the Tennessean: GM and the government task force must agree by June 1 which of the automaker's remaining factories will close as it moves to become a smaller, more-efficient company. Spring Hill could be on the hit list, but no one will know until GM is ready to announce its newest round of plant closings, which could come as early as this week. The president of the United Auto Workers local in Spring Hill said the more than 3,000 jobs at the General Motors plant in Tennessee are in real jeopardy. United Auto Workers Local 1853 President Mike O'Rourke said that in his opinion, the future of the hundreds of jobs at the assembly plant, which now makes the Chevrolet Traverse crossover utility vehicle, rests on a "coin flip" as GM prepares to phase out as many as 16 North American plants by 2011. O'Rourke said he has been telling union members to "pray for the best but plan for the worst." He said Spring Hill could be in jeopardy because it's not as close to parts suppliers as some other GM plants.
Random Article from the SaturnFans.com Archives
Tags: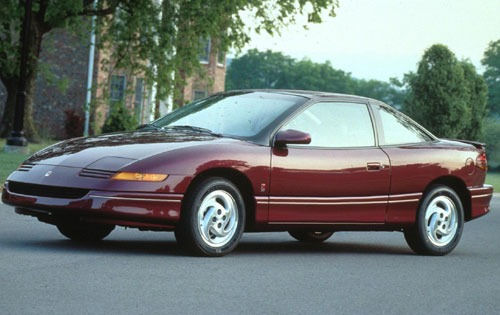 Model year 1994 marked what Saturn called "Balanced Excellence" in terms of offering customers exceptional value for their money in the small car market. Attaining "balanced excellence" required Saturn to pay critical attention to a host of buyer expectations. Among them were a high level of performance without sacrificing fuel economy or emissions; affordability while maintaining reliability and durability; and an overall commitment to quality without compromise. Accompanied by numerous continuous refinements, the family of 1994 Saturn sedans, wagons and coupes were proof that "balanced excellence" could be achieved through subtle refinements and continuous improvement.