Failed Saturn Deal Shocks Staffers
Tags:
Cindy Wojdyla Cain from the Herald News: Saturn will shut down completely by October 2010, said Eddie Larson, general manager of Saturn of Joliet. Larson, 29, has worked for Saturn since he was 21. He has never even had to write a resume other than one for a college class because he has continually been promoted within the company. "Never in our wildest dreams could we image it wouldn't go the way we thought it would," Adomaitis said. "(Saturn) was supposed to be a 100-year car company. That was their slogan." Larson said he was inundated with phone calls once the news broke about Saturn closing. Customers were concerned about their vehicles, but they were just as concerned about the employees. "Our customers know us by our first names," he said. The callers also wondered where they will be able to take their Saturn cars in the future. Saturn vehicles will continue to be serviced and sold through Saturn dealerships as long as they remain open, Larson said. Some dealerships may close before the October 2010 deadline. But others could remain open until the deadline, he added. Once all the dealerships are closed, GM will continue to service Saturn vehicles and honor warranties at its other dealerships, Larson explained.
Random Article from the SaturnFans.com Archives
Tags: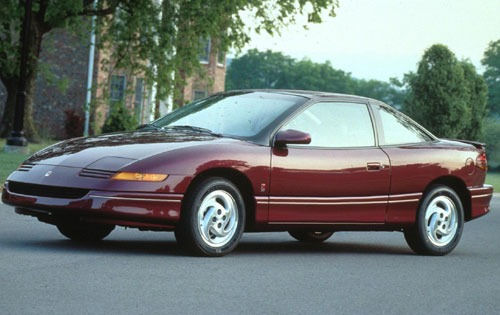 Model year 1994 marked what Saturn called "Balanced Excellence" in terms of offering customers exceptional value for their money in the small car market. Attaining "balanced excellence" required Saturn to pay critical attention to a host of buyer expectations. Among them were a high level of performance without sacrificing fuel economy or emissions; affordability while maintaining reliability and durability; and an overall commitment to quality without compromise. Accompanied by numerous continuous refinements, the family of 1994 Saturn sedans, wagons and coupes were proof that "balanced excellence" could be achieved through subtle refinements and continuous improvement.