Could Penske Still Buy Saturn?
Tags:

Bryan Lavoilette from Michigan Live: Don't be surprised if General Motors' deal with Penske Automotive is back on within the next week or two. Penske backed out of its plans with GM to buy the ringed-planet brand when the automaker which was going to build its cars nixed the deal. On Friday, several outlets reported that Renault-Nissan's board had rejected a plan where the company's Samsung affiliate would build cars for Saturn. GM had agreed to build vehicles for Saturn through 2011, but after that it would be on its own to provide vehicles. But there is speculation that Penske might just be looking to sweeten its deal with GM. Or it could be frantically searching for another automaker to provide the cars. Either way, it's safe to assume that the folks in Penske's Bloomfield Hills headquarters are still trying to figure out a way to make the deal happen.
Random Article from the SaturnFans.com Archives
Tags: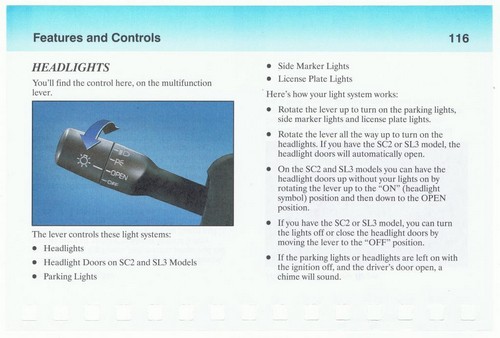 The mysterious Saturn SL3 is the loch ness monster of the Saturn world. Some have witnessed proof of its existence, but only a few have seen it and I'm not aware of any photos of the vehicle. I've been told that if you can imagine a first-generation SL2 sedan with a SC2 grafted on the front-end, you'd have a good picture in your head of the SL3. Significantly, it was powered by an 2.5L 30-valve inline six-cylinder powerplant (five valves per cylinder!) that reportedly produced around 250 hp.