Collapse of Penske Deal Spells End for Saturn
Tags:

Sharon Terlep and John Stoll from the Wall Street Journal: A deal to save General Motors's Saturn brand fell through after former race-car driver Roger Penske unexpectedly abandoned a bid to buy its network of dealers, prompting GM to say it would shut the operation down. The Penske announcement came as a "huge surprise" to dealers, GM and Treasury Department officials, according to people familiar with the matter. The government had pressed for GM to jettison money-losing brands Saturn, Pontiac, Saab and Hummer as a condition of the $50 million in Treasury loans the company received. GM's board on Wednesday approved Mr. Penske's bid to take over Saturn dealers, people familiar with the matter said. But Mr. Penske didn't want to acquire Saturn's manufacturing, setting up what would have been the first car brand without its own factories. Mr. Penske had thought he had an agreement with Carlos Ghosn, Renault's chairman and chief executive, to supply Saturn models after that, but the Renault board balked at the plan. The collapse of the deal is a setback for Mr. Penske, who has built an automotive empire that includes a diesel-engine manufacturer and a car-dealer business. People familiar with the situation said a deal with Penske was due to be announced as soon as Thursday, and Penske had already distributed new franchise agreements to dealers. "We were running 300 miles an hour about three hours ago to get to get this done, and then we hit a wall," GM spokesman John McDonald said Wednesday.
Random Article from the SaturnFans.com Archives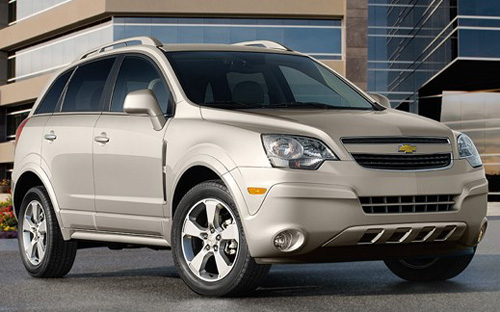 From the New York Times: Rental cars are rarely anything special. And that's just fine. All you really need from a rental is unlimited miles, long-term shelter for a few stray curly fries and a hassle-free ride from A to B and back again before those martinets at the counter charge you for an additional day. If you're driving a rental, the car itself is most likely not the point — it is merely a solution to a problem. And for many travelers over the last couple of years, the Chevrolet Captiva has been their rental car solution. The Captiva is a rare thing in the American auto market: a vehicle that isn't available to consumers but is offered only to fleet customers, including the rental car companies. You can rent one, but you cannot buy it.