Automakers, Workers, and Michigan Pin Hopes on White House Assistance
Tags:
Justin Hyde and Todd Spangler from the Detroit Free Press Washington Staff: The Bush administration was considering some tough conditions for unions and creditors as it began Friday to craft a multibillion-dollar rescue of GM and Chrysler from the wreckage of a $14-billion plan that crashed in Congress this week. People familiar with the planning said Treasury officials expected to work through the weekend on a rescue drawing from the $15 billion remaining in the first half of the $700-billion financial industry bailout, and had spoken with GM Chief Financial Officer Ray Young. The exact size, scope and timing of any lifeline appeared uncertain, with officials weighing many options to prevent a collapse of two automakers within weeks.
Random Article from the SaturnFans.com Archives
Tags: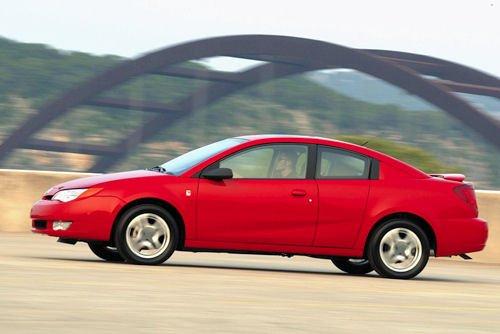 The National Highway Traffic Safety Administration (NHTSA) has launched an investigation to determine whether General Motors should have also recalled the Saturn Ion when it recalled the Chevrolet Cobalt for a power steering defect back in 2010. Michigan Live reports that the government agency has received "846 complaints about power steering problems in Saturn Ions from the 2004-2007 model years."