AdAge Sheds More Light on GM's Marketing Realignment
Tags:
An article in this week's issue of Advertising Age takes an in-depth look at the changes announced earlier this month by General Motors to strengthen its car brands. The "moves are designed to empower" the "four newly created brand czars" at the company with a "voice in incentives, vehicle development."
Importantly, the new VPs will have a seat at GM's product-development councils, which Peter Ternes, a GM spokesman, said was "the biggest change." Under the current system, a centralized global panel headed by product czar Bob Lutz decides which models will be made. Three of the four new channel chiefs "will have a voice" on new products, the spokesman said. That fourth channel chief, Ms. Lajdziak, was the only one not promoted to North American VP; she remains Saturn's general manager and will "have input" in what models GM's European Opel brand develops.
Random Article from the SaturnFans.com Archives
Tags: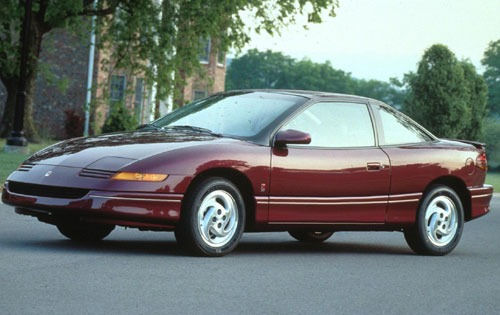 Model year 1994 marked what Saturn called "Balanced Excellence" in terms of offering customers exceptional value for their money in the small car market. Attaining "balanced excellence" required Saturn to pay critical attention to a host of buyer expectations. Among them were a high level of performance without sacrificing fuel economy or emissions; affordability while maintaining reliability and durability; and an overall commitment to quality without compromise. Accompanied by numerous continuous refinements, the family of 1994 Saturn sedans, wagons and coupes were proof that "balanced excellence" could be achieved through subtle refinements and continuous improvement.