Vacation Time: Travelling with Our Vue "Toad"
Tags: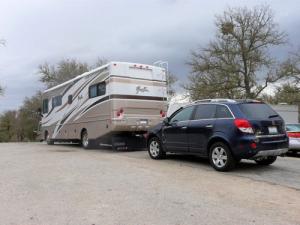 We RV with our 2008 Saturn Vue XR 3.6L, only we tow it behind a motorhome (that's why its called a "toad"). It tows very well, and it lets us have a nice vehicle to drive around in when we get to where we are going. We started traveling and camping in 2007 with our two favorite companions: Liz, a Cockapoo, and Buddee, a Cavilier King Charles. Our first motorhome was a Fleetwood Tioga 31' Class "C." We had that for about a year and we upgraded to a Fleetwood Fiesta 29' Class "A." We both work full time, so we are limited in how often and how far we can travel. That means our trips are mostly long weekends for now with a couple of longer trips during the year.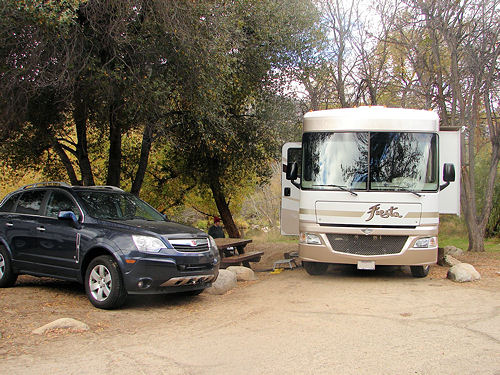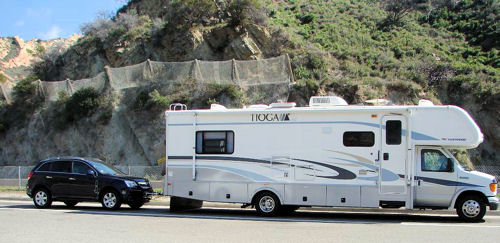 Random Article from the SaturnFans.com Archives
Chevrolet and Cadillac have been getting a lot of press lately as GM's mass-market brands for mainstream and luxury vehicles, respectively. That's left folks with a lot of questions about the other brands situated in the middle of GM's portfolio. You might have even been asking yourself: is there a plan being executed here, or is a GM making things up as it goes along?