Should Penske Contract with AFS Trinity to Electrify the Saturn Vue?

Warren Brown from the Washington Post: Small, independent car companies such as California-based Tesla Motors and AFS Trinity Power of Bellevue, Washington, have come up with electric models that give their gasoline counterparts a very fast run for the money. After driving an "extreme hybrid" AFS Trinity version of a Saturn Vue SUV, which beats all GM Saturn Vue models in fuel-economy and straight-line acceleration, here's suggesting that the Penske Group, Saturn's new owner, get in contact with AFS Trinity. Penske's business acumen combined with AFS Trinity's wizardry in turning an electric vehicle into something hot-rod junkies want to drive could eliminate any contradiction, real or imagined, between the pursuit of power and fun in motoring and the quest for fuel efficiency. The truth is that consumers want both.
Random Article from the SaturnFans.com Archives
Tags: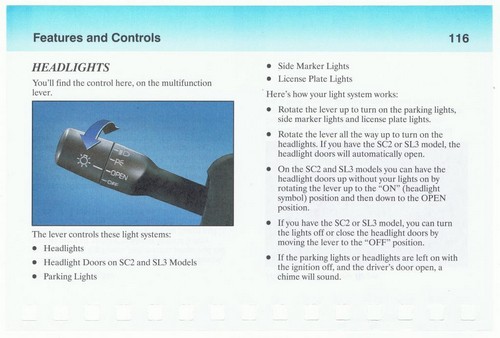 The mysterious Saturn SL3 is the loch ness monster of the Saturn world. Some have witnessed proof of its existence, but only a few have seen it and I'm not aware of any photos of the vehicle. I've been told that if you can imagine a first-generation SL2 sedan with a SC2 grafted on the front-end, you'd have a good picture in your head of the SL3. Significantly, it was powered by an 2.5L 30-valve inline six-cylinder powerplant (five valves per cylinder!) that reportedly produced around 250 hp.