Saturn Owner Appreciation Cash Offer: $1500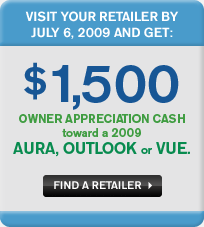 Saturn is offering current owners 1500 more reasons to stay in the family. "These days, it seems good news is hard to come by, particularly in the car industry," said an email received by SaturnFans.com earlier today. Current Saturn owners can receive $1,500 in Owner Appreciation Cash toward a 2009 Aura, Outlook, or Vue. Owner Appreciation Cash is also good for $750 toward a 2008 Astra, $1,000 toward a 2009 Sky, and can be combined with other cash offers. "Consider it a thank-you for sticking with us." This offer expires July 6, 2009. Visit your local retailer for all the details.
Random Article from the SaturnFans.com Archives
Tags: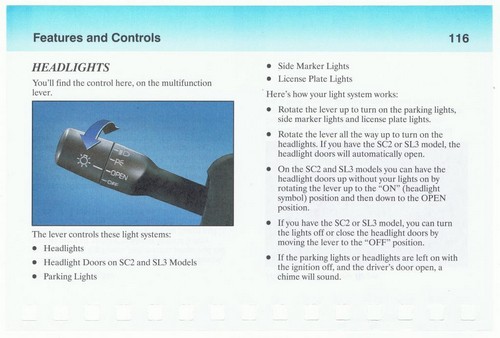 The mysterious Saturn SL3 is the loch ness monster of the Saturn world. Some have witnessed proof of its existence, but only a few have seen it and I'm not aware of any photos of the vehicle. I've been told that if you can imagine a first-generation SL2 sedan with a SC2 grafted on the front-end, you'd have a good picture in your head of the SL3. Significantly, it was powered by an 2.5L 30-valve inline six-cylinder powerplant (five valves per cylinder!) that reportedly produced around 250 hp.