Saturn Brochure Covers: 2010
Tags:

A few days ago we took at look back at some of the first Saturn brochure covers. Today we have a sneak peak at what would have been the cover and front spread of the 2010 Saturn brochure. Saturn was reportedly gearing up for a big marketing push in 2010 once the Penske acquisition was completed. Unfortunately, the deal fell through and GM decided to shutter the brand — much to the dismay of the brand's loyal customers. Of the handful of 2010 models that were built (only 500 Outlooks, according to one source), none were shipped to retailers. They were instead sold directly to a fleet customer.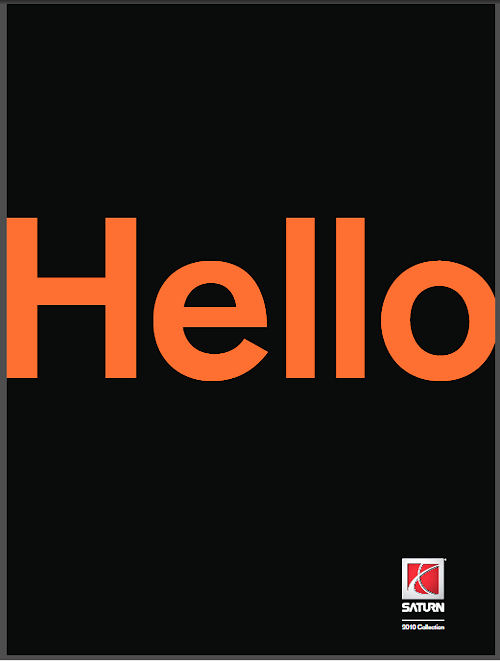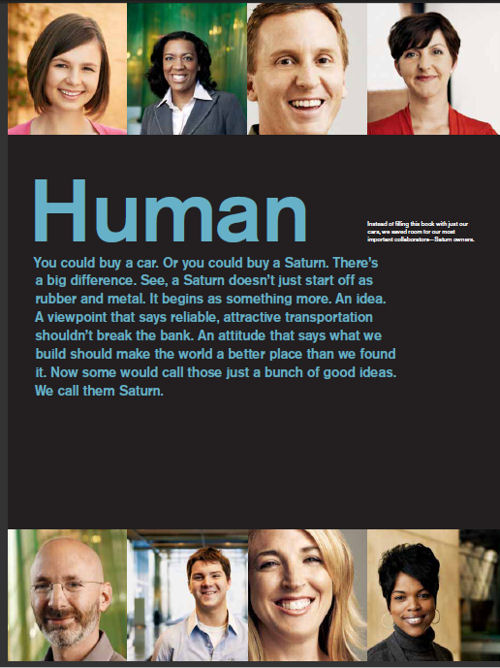 Source: Saturn
Random Article from the SaturnFans.com Archives
Tags:
In a news brief today, GM confirmed that there a several buyers interested in purchasing Saturn. While no specific names were mentioned, the company anticipates a sale to be made by the end of the year. The company advising the sale of the brand is S.J. Girsky & Co. Speculations abound as to which parties are interested in purchasing the brand. Last month, Black Oak Partners, based in Oklahoma City, confirmed it's interest in purchasing the brand. Rumors speculate throughout the media that the company is also looking for potential buyers in foreign markets such as China and India. Both countries are eager to gain market share in the United Sates.