Saturn Brochure Covers: 2010
Tags:

A few days ago we took at look back at some of the first Saturn brochure covers. Today we have a sneak peak at what would have been the cover and front spread of the 2010 Saturn brochure. Saturn was reportedly gearing up for a big marketing push in 2010 once the Penske acquisition was completed. Unfortunately, the deal fell through and GM decided to shutter the brand — much to the dismay of the brand's loyal customers. Of the handful of 2010 models that were built (only 500 Outlooks, according to one source), none were shipped to retailers. They were instead sold directly to a fleet customer.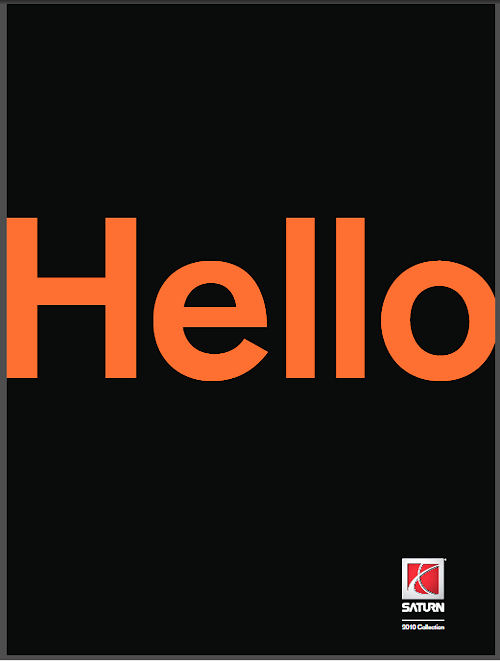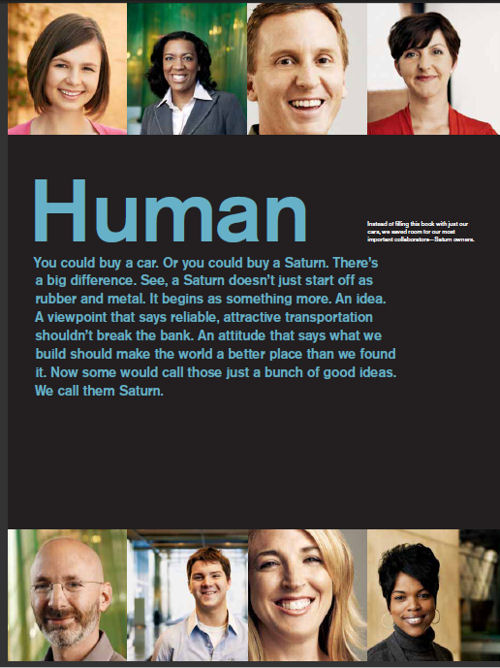 Source: Saturn
Random Article from the SaturnFans.com Archives
Close your eyes, if you will, and image the year is 2011. You're in the market for a new car. You work 15 miles from home, and you need vehicle that has enough space to not only haul around your family, but has room leftover for the inevitable weekend trips to Lowes and Home Depot. Gas prices have skyrocketed and are hovering around a record $6.29 per gallon.