Report: GM Stopped Production of all Saturns Last Thursday
Tags:
David Thomas from Cars.com: Current owners' warranties are still fully backed by GM and will be serviced by other GM brand dealerships — Chevrolet, Cadillac, GMC and Buick. As of September 1, Saturn's total inventory was 14,700 units, according to Automotive News data. Saturn representatives say there is an inventory of 12,000 vehicles on dealer lots and in transit. The company sold 1,303 vehicles in September, which by our math leaves about 10,700 - 13,400 Saturns out in the wild. Saturn says the 12,000 figure is good for four months of sales. Using real-world sales (that's 1,303 per month), it seems they have nearly nine months of inventory.
Random Article from the SaturnFans.com Archives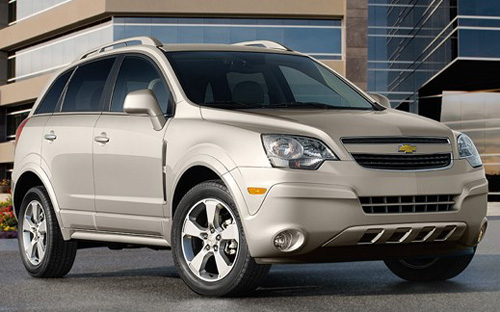 From the New York Times: Rental cars are rarely anything special. And that's just fine. All you really need from a rental is unlimited miles, long-term shelter for a few stray curly fries and a hassle-free ride from A to B and back again before those martinets at the counter charge you for an additional day. If you're driving a rental, the car itself is most likely not the point — it is merely a solution to a problem. And for many travelers over the last couple of years, the Chevrolet Captiva has been their rental car solution. The Captiva is a rare thing in the American auto market: a vehicle that isn't available to consumers but is offered only to fleet customers, including the rental car companies. You can rent one, but you cannot buy it.