Owner Story: Vacationing with the Vue and a RV Trailer
Tags:

Many years ago, my wife and I started doing camping using the minimal equipment: a tent, a Coleman LP stove and a cooler. We were young and soon discovered that even if this kind of camping can be fun for a few days, living in such minimalist gears during two or three weeks is not the same story. When you want to do "serious" camping, you need serious equipment. And a RV is almost mandatory! But what kind of RV can you afford when you don't want to change your car for a large F-350 pick-up truck?

I started towing a small tent-trailer with my 2002 Saturn L200 with the 2.2L 4-cylinder. The RV was a pretty nice Bonair BA-800TT, equipped with all you need to live in an acceptable comfort: a 3-way refrigerator, a 2-burner LP stove, a 11000 BTU LP furnace for cold nights, and an exterior awning, everything packed in a relatively lightweight 8-feet trailer which I was able to popup in less than 20 minutes. I loved it! But the L200 didn't really... This car was already suffering from an underpowered engine when it was not loaded, imagine how it was when I put the 1500 lb (plus 200 lb of stock) behind. I then changed my car for a 2005 Saturn Vue V6. The experience changed from end-to-end! The Vue was so powerful that I had to check my mirrors often, just to make sure that I didn't lose the RV!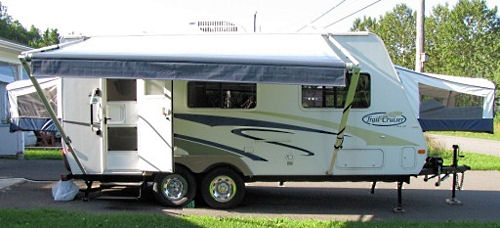 Then the family grew: my son was born and the small Bonair was, well, too small! I planned to change it for a larger tent-trailer, but I have been attracted by an ultra-light hybrid RV, a Trail-Cruiser C-191 from R-Vision. This trailer was roomy, fully equipped and "potentially towable" by the Vue! The announced weight was under 3000 lb. I decided to go with it. When I went to get it at the dealer, I discovered that its final weight was 3235 lb, all tanks empty. Oops... Would the Vue be able to tow that "not-so-lightweight" trailer? After 2 summers, I can say that the Honda engine is strong enough, but the transaxle is not adapted for towing at all, with its two overdrive speeds (4th and 5th). Every time the wind was present, the transmission was always passing from 5th to 3rd gear, back and forth. And when you add the equipment, the total weight gets somewhere around 3600 lb. Even if I added a high efficiency transmission oil cooler, I felt that the Honda drivetrain was not feeling at home towing such heavy equipment.
This year, I decided to change the Vue for something else. I was attracted by the Outlook, with its 5200 lb towing capacity. But my wallet (and my bank account) brought me back to reality. Even with huge rebates from GM, the Outlook was still too expensive for me. But wait... the "original" Outlook was able to tow 4500 lb with the same power train as the new Vue, then why wouldn't it do the job? I knew that the "official" rating of the Vue was 3500 lb, but I also knew that in North America, marketing strategies are often hiding the real numbers (how would they sell pick-up truck, if cars were as capable?) I started looking for information elsewhere and I soon learned that the Opel Antara, equipped with a smaller V6 and a 5-speed transaxle, was rated 2000 kg (4400 lb). The Vue is a rebadged Opel Antara... this means that the structure of the vehicle is strong enough to support more than the announced 3500 lb limit. I just figured out that if the engine/transmission power train was able to tow 4500 lb in the much heavier Outlook and the Antara is also rated 4400 lb, then there was no reason why the new Vue with the 3.6L V6 wouldn't be able to tow with ease my heavy camping equipment. And I was right!

This summer, I hooked the trailer to the Vue and tested it in 14% declination hills, stopped in the middle of the hills while going up, started pedal to the floor... the Vue passed the test easily! My father, who is used to tow trailers (more than 40 years of RVing), was with me and he admitted than the little Vue is really well adapted for trailer towing. I will probably add a transmission oil cooler to reduce the risk of burning the transmission oil, but for the rest, the Vue is quite a very capable RV hauler!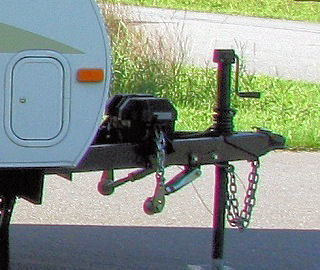 I have some important notes:
First, I discourage anyone to tow above the weight limit announced by the manufacturer. Even if my trailer's GVWR is 5900 lb, I will never put equipment that would make the trailer excess 3800 lb. This takes some getting used to, and a wife that accepts to drink her wine in plastic cups!
Second, the total weight of an RV trailer is always higher than what is announced in manufacturer's documentation.
Third, if you can accommodate with a popup tent-trailer, then go with this kind of equipment instead of a full-height trailer. A 3000 lb tent-trailer is much easier to tow than a 3000 lb full-height trailer, because of the wind resistance.
Never tow without proper security equipment: a trailer tends to sway and it is hard to stop. Use a high-quality brake controller and an efficient sway control system.
If you are the kind of person who needs to be sure that a trailer won't slow you down, then buy a pickup truck! Towing with a car or a small SUV requires some trade-offs (slower accelerations, slower average speed, longer stops.)
RV description:
R-Vision Trail-Cruiser C-191, 2007
Total dry weight : 3235 lb
Total weight, including clothes, gas, ready to go on vacations: around 3600 lb.
Major equipment includes air conditioning, 3-burner LP stove with oven, microwave oven, 13500 BTU furnace, 2-door refrigerator with freezer, toilet, shower, water heater.
Added equipment: water filter, Draw-Tite "Straigt-line" dual cam sway control system coupled with Trunion weight distribution bars (110 lb).
Saturn Vue description:
2009 Vue XR-6 FWD
Added equipment : Hidden-Hitch 2" receiver, Draw-Tite weight distribution hitch, Tekonsha Prodigy proportional electric brake controller.
Check the Vue Forum for information on how to install the Prodigy brake controller.
How it all began: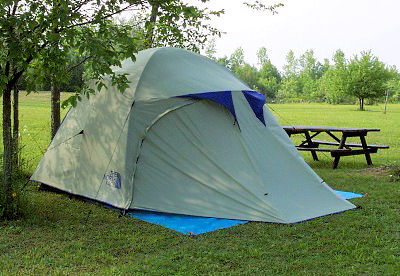 Source: leogag1
Random Article from the SaturnFans.com Archives
The Car Connection reports that GM's Opel subsidiary is testing a self-driving Opel Vectra midsize sedan in Germany that uses enhanced adaptive cruise control and lane-drifting alert technologies. The publication says that GM hopes to launch the two driving-control takeover systems in Europe in 2008 as an $1830 option.