Interstate Blogging: Saturn "Road to Change" Recap
Tags: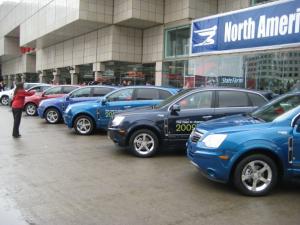 Saturn's Lisa Gilpin posted a very thorough recap of the Saturn "Road to Change" caravan's journey in the form of daily blog updates on ImSaturn. The caravan embarked on a five-day trek from Detroit, Michigan to Washington, DC. Ten pre-production Vue 2-Mode hybrid vehicles were requested to shuttle dignitaries around to the inaugural events in DC last week, and instead of piling them all into a huge carrier, Lisa said Saturn decided to drive them to DC instead. The Saturn team not only met with a lot of folks - at grade schools, Saturn stores, and universities - along the way, they braved some pretty treacherous weather, too. View photos and read all about their adventure on ImSaturn:
Random Article from the SaturnFans.com Archives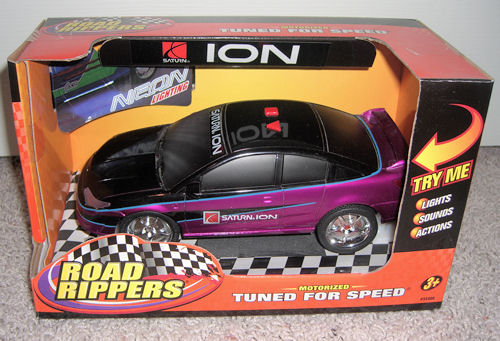 A few years ago Target sold some motorized Saturn Ion toys that were "tuned for speed." The cars were available in two colors: black/purple (pictured above) and red/black (below). On the top of each car were two buttons. Pressing the triangle caused the car to rev its engine, flash its headlamps and under-body neon lights, and finally zoom forward a few feet. The square button started a caused the car to play a catchy rhythmic tune with the lights flashing along to the beat.