Found: Missing Women in Grand Teton National Park, Help locate their Vue
Tags:

Attention! These are friends of someone I know through work. The ladies went missing on what was supposed to be a camping trip. The authorities are hoping to track them down by finding where their car is parked. Its a 2005 black Saturn Vue with modified front turn signals. They think it may be parked at a trailhead in the Grand Teton National Park. If any of you are in the area (Jackson, Wyoming) please keep an eye out for this car. It has Wisconsin license plates and should be easy for a Saturn fan to notice.
Contact your local police immediately if you see it!
Good news! The missing women have been found:
Random Article from the SaturnFans.com Archives
Tags: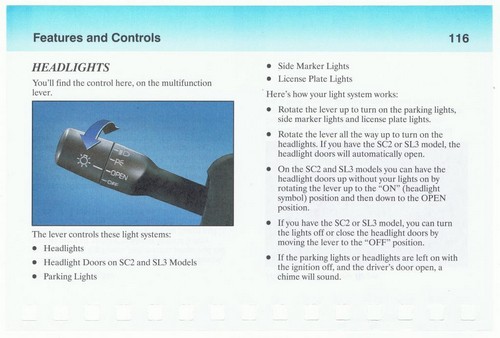 The mysterious Saturn SL3 is the loch ness monster of the Saturn world. Some have witnessed proof of its existence, but only a few have seen it and I'm not aware of any photos of the vehicle. I've been told that if you can imagine a first-generation SL2 sedan with a SC2 grafted on the front-end, you'd have a good picture in your head of the SL3. Significantly, it was powered by an 2.5L 30-valve inline six-cylinder powerplant (five valves per cylinder!) that reportedly produced around 250 hp.