Found: Missing Women in Grand Teton National Park, Help locate their Vue
Tags:

Attention! These are friends of someone I know through work. The ladies went missing on what was supposed to be a camping trip. The authorities are hoping to track them down by finding where their car is parked. Its a 2005 black Saturn Vue with modified front turn signals. They think it may be parked at a trailhead in the Grand Teton National Park. If any of you are in the area (Jackson, Wyoming) please keep an eye out for this car. It has Wisconsin license plates and should be easy for a Saturn fan to notice.
Contact your local police immediately if you see it!
Good news! The missing women have been found:
Random Article from the SaturnFans.com Archives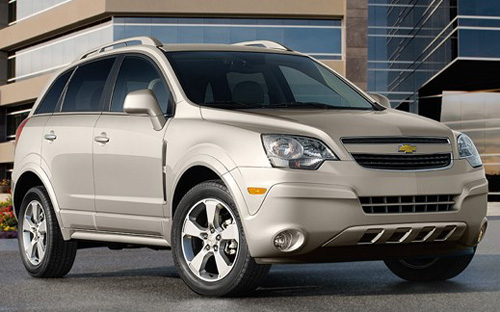 From the New York Times: Rental cars are rarely anything special. And that's just fine. All you really need from a rental is unlimited miles, long-term shelter for a few stray curly fries and a hassle-free ride from A to B and back again before those martinets at the counter charge you for an additional day. If you're driving a rental, the car itself is most likely not the point — it is merely a solution to a problem. And for many travelers over the last couple of years, the Chevrolet Captiva has been their rental car solution. The Captiva is a rare thing in the American auto market: a vehicle that isn't available to consumers but is offered only to fleet customers, including the rental car companies. You can rent one, but you cannot buy it.