Have You Experienced the Ignition Switch Issue?
Tags: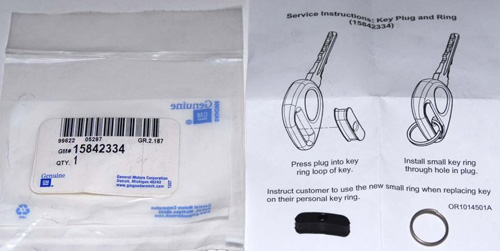 We're interested in talking to owners of 2003-2007 Saturn Ions who have had their ignition replaced or have experienced the engine shutoff problems. In addition, according the NBC News, there were also about 500 people in the country who were given one of the plastic plugs (shown above) a few years ago to put into their key ring from GM. Did anyone get one of these? If any of these pertain, please send me an email or post your experience as a comment below. Thanks!
Random Article from the SaturnFans.com Archives
Tags:
Chris Isidore from CNNMoney.com: The Bush administration said Friday it might use taxpayer dollars set aside to bail out banks and Wall Street firms to keep troubled U.S. automakers out of bankruptcy. The administration's announcement, which reverses its previous position on how to help the auto industry, effectively revives a bailout proposal killed by senators of the president's own party just hours earlier.