Have You Experienced the Ignition Switch Issue?
Tags: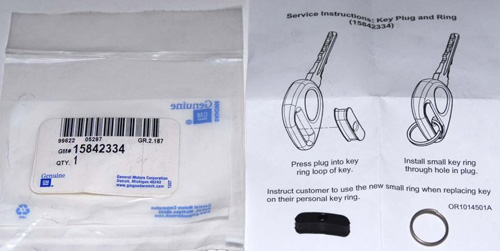 We're interested in talking to owners of 2003-2007 Saturn Ions who have had their ignition replaced or have experienced the engine shutoff problems. In addition, according the NBC News, there were also about 500 people in the country who were given one of the plastic plugs (shown above) a few years ago to put into their key ring from GM. Did anyone get one of these? If any of these pertain, please send me an email or post your experience as a comment below. Thanks!
Random Article from the SaturnFans.com Archives
News last week that General Motors will offer three different hybrid versions of its upcoming all-new Saturn Vue sport-utility is great news for consumers looking to maximize the distances they can travel between fill-ups. The most intriguing offering is the plug-in variant that will allow owners to recharge the car's battery by plugging it in to a 110-volt outlet when not in use.