Have You Experienced the Ignition Switch Issue?
Tags: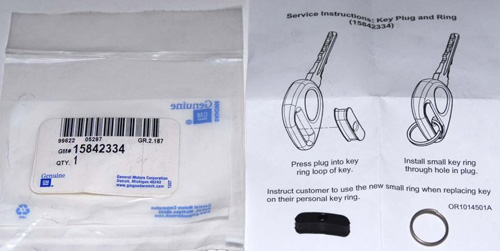 We're interested in talking to owners of 2003-2007 Saturn Ions who have had their ignition replaced or have experienced the engine shutoff problems. In addition, according the NBC News, there were also about 500 people in the country who were given one of the plastic plugs (shown above) a few years ago to put into their key ring from GM. Did anyone get one of these? If any of these pertain, please send me an email or post your experience as a comment below. Thanks!
Random Article from the SaturnFans.com Archives
Tags:
From the Orlando Sentinel: Let's get this out of the way first: Yes, the sensible, comparatively simple Saturn Vue Green Line is a hybrid, but it does not get the astronomical fuel economy that Toyota Prius drivers crow about. But those of us who don't much care for the Prius' driving characteristics might be willing to sacrifice mileage for some of the Vue Green Line's other attributes, such as interior room and luggage capacity.