Have You Experienced the Ignition Switch Issue?
Tags: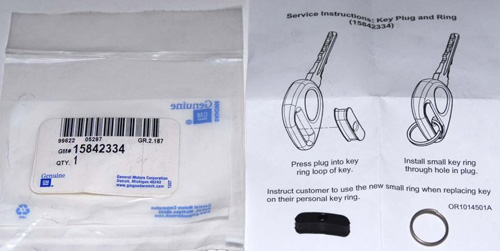 We're interested in talking to owners of 2003-2007 Saturn Ions who have had their ignition replaced or have experienced the engine shutoff problems. In addition, according the NBC News, there were also about 500 people in the country who were given one of the plastic plugs (shown above) a few years ago to put into their key ring from GM. Did anyone get one of these? If any of these pertain, please send me an email or post your experience as a comment below. Thanks!
Random Article from the SaturnFans.com Archives
Tags:
Peter M. De Lorenzo from the AutoExtremist.com: The U.S. Senate late last night voted against passage of a bill to give an emergency bridge loan to the Detroit automakers – specifically GM and Chrysler – paving the way for the eventual collapse of the domestic automobile industry and sending this country's already teetering financial situation to the brink of disaster.