Have You Experienced the Ignition Switch Issue?
Tags: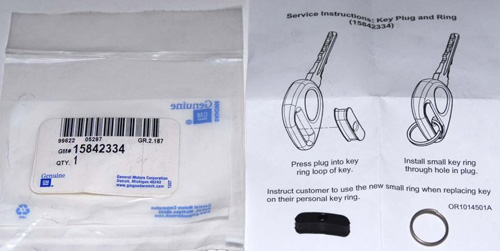 We're interested in talking to owners of 2003-2007 Saturn Ions who have had their ignition replaced or have experienced the engine shutoff problems. In addition, according the NBC News, there were also about 500 people in the country who were given one of the plastic plugs (shown above) a few years ago to put into their key ring from GM. Did anyone get one of these? If any of these pertain, please send me an email or post your experience as a comment below. Thanks!
Random Article from the SaturnFans.com Archives
MSN.com's North American Auto Show (NAIAS) 2005 preview page lists the Saturn 'Aura' concept as the second of two Saturn vehicles making their debut at the Detroit show next week. The first vehicle, of course, is a production version of the Saturn's Kappa-based RWD Sky roadster. Details of both vehicles are embargoed by General Motors at this time.