Have You Experienced the Ignition Switch Issue?
Tags: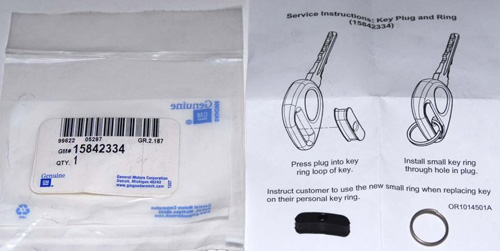 We're interested in talking to owners of 2003-2007 Saturn Ions who have had their ignition replaced or have experienced the engine shutoff problems. In addition, according the NBC News, there were also about 500 people in the country who were given one of the plastic plugs (shown above) a few years ago to put into their key ring from GM. Did anyone get one of these? If any of these pertain, please send me an email or post your experience as a comment below. Thanks!
Random Article from the SaturnFans.com Archives
Last September, Stuart Lasser, owner of the Saturn of Danville in New Jersey, submitted an application to Saturn asking for permission to sell Kias in his 15,000-foot-square lot. The troubled economy coupled with GM's financial woes has caused sales at the dealership to plummet. By adding Kia to his product lineup, Lasser hoped to compensate for the lack of revenue.