Have You Experienced the Ignition Switch Issue?
Tags: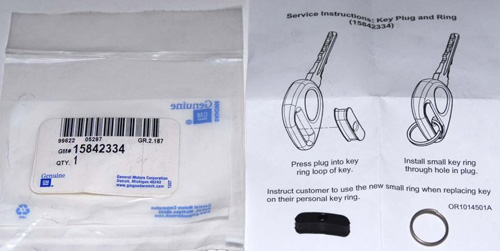 We're interested in talking to owners of 2003-2007 Saturn Ions who have had their ignition replaced or have experienced the engine shutoff problems. In addition, according the NBC News, there were also about 500 people in the country who were given one of the plastic plugs (shown above) a few years ago to put into their key ring from GM. Did anyone get one of these? If any of these pertain, please send me an email or post your experience as a comment below. Thanks!
Random Article from the SaturnFans.com Archives
Catch the Saturn Hands on Homes team in action helping families build affordable, energy-efficient homes on a new episode of "Renovation Nation" this Friday, August 21st at 9pm EST. With the help of various charitable organizations, Saturn Hands on Homes is helping to rebuild some of the neglected neighborhoods of Detroit's East Side. The program coordinates funding and volunteer efforts with Saturn retailers, Habitat for Humanity, and Jon Bon Jovi's Philadelphia Soul Charitable Foundation, to construct homes using green practices and materials.