Have You Experienced the Ignition Switch Issue?
Tags: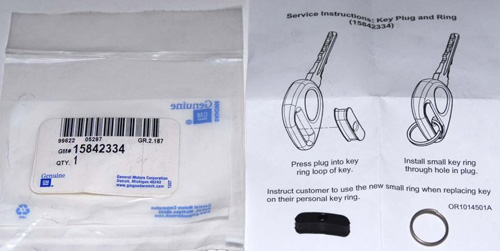 We're interested in talking to owners of 2003-2007 Saturn Ions who have had their ignition replaced or have experienced the engine shutoff problems. In addition, according the NBC News, there were also about 500 people in the country who were given one of the plastic plugs (shown above) a few years ago to put into their key ring from GM. Did anyone get one of these? If any of these pertain, please send me an email or post your experience as a comment below. Thanks!
Random Article from the SaturnFans.com Archives
Tags:
With the 2008 model year winding down, summertime car deals are beginning to ramp up. "Here are some incentive packages that we think are worth a look," wrote the CNNMoney.com in an article posted this afternoon. Just yesterday, Saturn announced a zero-percent financing offer for the Sky, Vue, and Aura. Today, the website named Saturn's Aura one of this month's "hottest" deals.