Have You Experienced the Ignition Switch Issue?
Tags: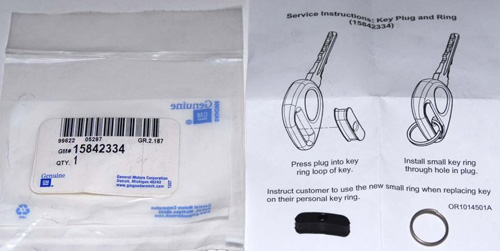 We're interested in talking to owners of 2003-2007 Saturn Ions who have had their ignition replaced or have experienced the engine shutoff problems. In addition, according the NBC News, there were also about 500 people in the country who were given one of the plastic plugs (shown above) a few years ago to put into their key ring from GM. Did anyone get one of these? If any of these pertain, please send me an email or post your experience as a comment below. Thanks!
Random Article from the SaturnFans.com Archives
Chevrolet and Cadillac have been getting a lot of press lately as GM's mass-market brands for mainstream and luxury vehicles, respectively. That's left folks with a lot of questions about the other brands situated in the middle of GM's portfolio. You might have even been asking yourself: is there a plan being executed here, or is a GM making things up as it goes along?