Have You Experienced the Ignition Switch Issue?
Tags: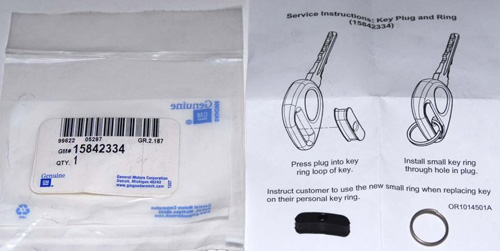 We're interested in talking to owners of 2003-2007 Saturn Ions who have had their ignition replaced or have experienced the engine shutoff problems. In addition, according the NBC News, there were also about 500 people in the country who were given one of the plastic plugs (shown above) a few years ago to put into their key ring from GM. Did anyone get one of these? If any of these pertain, please send me an email or post your experience as a comment below. Thanks!
Random Article from the SaturnFans.com Archives
William J. Holstein, Op-Ed Contributor to the New York Times: General Motors CEO Rick Wagoner has allowed his designers to recapture car design leadership with products like the Cadillac CTS, the Saturn Aura, the new Chevrolet Malibu and the revived and visually dazzling Camaro. The cliché that GM makes only gas-guzzling sport utility vehicles is years out of date.