Have You Experienced the Ignition Switch Issue?
Tags: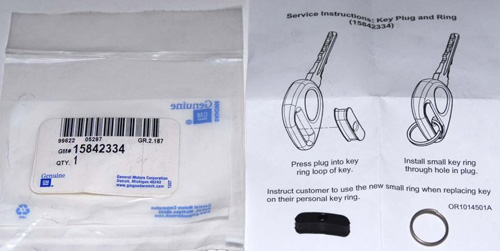 We're interested in talking to owners of 2003-2007 Saturn Ions who have had their ignition replaced or have experienced the engine shutoff problems. In addition, according the NBC News, there were also about 500 people in the country who were given one of the plastic plugs (shown above) a few years ago to put into their key ring from GM. Did anyone get one of these? If any of these pertain, please send me an email or post your experience as a comment below. Thanks!
Random Article from the SaturnFans.com Archives
It's been more than three years since General Motors announced it was shuttering its "different kind of car" division. At the time, Roger Penske was attempting to purchase the brand and possibly stock it with cars sourced from plants in the US, South Korea, Mexico, or even Europe. Ultimately Mr. Penske couldn't get a deal done within GM's tight timeframes and Saturn was closed. While frantically attempting to keep up with rumors swirling around Saturn that fateful year, I made a decision to rethink the way I was collecting and reporting the news. In the midst of all the uncertainty surrounding Saturn, I began to draw up plans for new and improved version of SaturnFans.com that could not only help visitors track what Saturn news was happening, but where it was happening as it was happening.