Saturn Experiment Yielded 25 Years of Innovation
Tags:

Lindsay Chappell from Automotive News: As far as auto industry grand experiments go, Saturn lived a long life. From the time GM Chairman Roger Smith incorporated Saturn Corporation in 1985 until October 2010, when GM officially will bury the brand, it will be 25 years. Saturn gave us dent-resistant body panels, the three-door coupe, the no-haggle sales approach, a working model for friendly union-management relations, low-cost aluminum casting techniques, the concept of multiple-store franchises, environmentally oriented car advertising, dealer participation in factory issues, the science of color-matching paint-free plastic molding, GM's first female CEO, the automotive application of "black box" recorders and an alumni association of GM career men and women who spread throughout the corporation with a new kind of management enlightenment. In the end, Saturn morphed from subsidiary to mere GM brand "to help it compete in the future," executives explained. But helping it compete could not keep it alive. In the brutal world of the car business, the sad reality is that, in the words of a poet, "Death comes to all, but great achievements raise a monument which shall endure until the sun grows old."
Random Article from the SaturnFans.com Archives
Tags: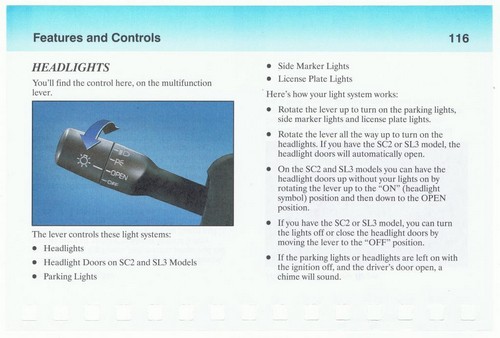 The mysterious Saturn SL3 is the loch ness monster of the Saturn world. Some have witnessed proof of its existence, but only a few have seen it and I'm not aware of any photos of the vehicle. I've been told that if you can imagine a first-generation SL2 sedan with a SC2 grafted on the front-end, you'd have a good picture in your head of the SL3. Significantly, it was powered by an 2.5L 30-valve inline six-cylinder powerplant (five valves per cylinder!) that reportedly produced around 250 hp.