Owner Story: My Gold 1997 Saturn SL is the "Best Car I Have Ever Owned"
Tags:
From MikeNW: I presently own a 1997 Saturn SL. I bought it new on July 7, 1997 with 7 miles from Saturn of Escondido, California. At the time, I wanted a small car with air conditioning that could hold my bicycle. After looking at Hondas and Fords, I found the Saturn. But I wasn't a big fan of Saturns back then. In fact, I thought the first generation "wedge" Saturns were better-looking than their second generation "pudgy" models. I didn't realize that the first gens were gone by 1997.
And I can't tell you how much I did NOT want to buy a car with a computer!
Anyway, I had finally saved up enough money by 1997 and bought the gold SL, as it was the cheapest new Saturn I could find. I like the gold because it came with a light-colored dashboard, important in the southern California heat.
Now after 12 years, I think this is the best car I have ever owned. Its certainly not as fast as my 1977 Rabbit, but its a lot more comfortable. The Saturn just seems to keep on running! The maintenance has been almost zero per mile for the first ten years. Now I am spending money on routine items, but it would still be difficult to drive cheaper per mile in another car.
I was lucky to find this forum last year when I replaced the clutch. It is one of the better forums I visit, with a lot of helpful people. My SL is sort of a hobby car. I am always looking to work to do on it, even if it's just to clean it! It reminds me of early Volkswagens.
That's my story!
What's your Saturn story? Submit it to SaturnFans.com here and it could be featured on the front page of the site. Click the "My Saturn Story" subject heading. Thanks!
Random Article from the SaturnFans.com Archives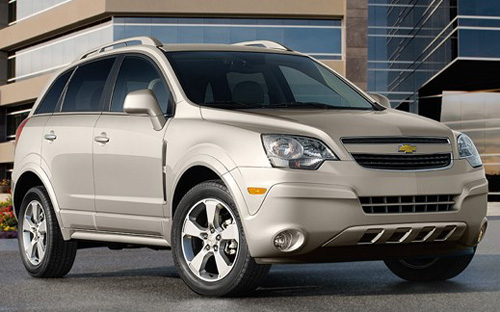 From the New York Times: Rental cars are rarely anything special. And that's just fine. All you really need from a rental is unlimited miles, long-term shelter for a few stray curly fries and a hassle-free ride from A to B and back again before those martinets at the counter charge you for an additional day. If you're driving a rental, the car itself is most likely not the point — it is merely a solution to a problem. And for many travelers over the last couple of years, the Chevrolet Captiva has been their rental car solution. The Captiva is a rare thing in the American auto market: a vehicle that isn't available to consumers but is offered only to fleet customers, including the rental car companies. You can rent one, but you cannot buy it.