Owner Stories: Having Fun with My 1998 SC2
Well I walked in to my local used car lot and asked the salesman for a car that was sporty, got good gas mileage, and was front wheel drive because I needed something better to drive in the snow than my Camaro Z28). He showed me a variety of imports, and I test drove a few of them including an Eclipse Spyder, Jetta, and Civic to name a few. They were all overpriced and had poor performance.
We then came across a black '98 SC-2 with 30,000 miles. I had never driven a Saturn or heard much about them, so I figured I would take it for test drive. To my amazement it was by far the fastest, best handling car that I had looked at so far, and the price was wasn't to bad either. I was hooked.
I ended up buying the car and putting it through it's paces the first day (nothing like a little back mountain road racing to test out a new car). The car handled exceptionally well. More than 100,000 miles later its still running strong! I eventually want to put some upgrades on it, but for now I'm having plenty of fun with it.
Source: Steve
Random Article from the SaturnFans.com Archives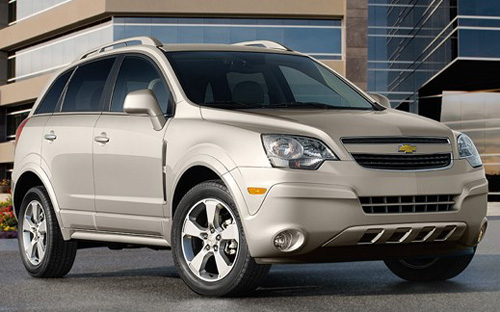 From the New York Times: Rental cars are rarely anything special. And that's just fine. All you really need from a rental is unlimited miles, long-term shelter for a few stray curly fries and a hassle-free ride from A to B and back again before those martinets at the counter charge you for an additional day. If you're driving a rental, the car itself is most likely not the point — it is merely a solution to a problem. And for many travelers over the last couple of years, the Chevrolet Captiva has been their rental car solution. The Captiva is a rare thing in the American auto market: a vehicle that isn't available to consumers but is offered only to fleet customers, including the rental car companies. You can rent one, but you cannot buy it.