How Saturnalia Helped Us Save $900
My girlfriend and I have been using the info on this forum to help troubleshoot problems with her '98 SL2 for some time. Recently, it's been going through a phase of needing some new parts, which is not all that surprising given the age of the car. When we took it back to a local shop after they replaced the tensioner pulley and belt a new problem arose - choking and stalling out. They wanted $1000 to fix it and said it was the fuel pump, which I was pretty sure it wasn't. That repair estimate was enough of a kick to get us back looking at this forum and resolving to do the work ourselves. I can go into the details at some other time, but the fix was a simple fuel filter replacement with an OEM part. It took a week to get, but who cares, as after spending a mere hour on my Sunday morning to replace it I had the car running tip-top again. The "check engine" light is now off, and the revs back up.
I wasn't always a fan of the Saturns, but the plastic body panels were a smart idea for a climate like up here in Minnesota as they don't rust, among other things. The car keeps plugging away and runs great with keeping up on the maintenance.
I thought the long time members would like to know that a site like this is very important to the "weekend mechanic" who doesn't have a grand to drop every time something goes wrong with the car.
Thanks for your help and keep up the good work.
Random Article from the SaturnFans.com Archives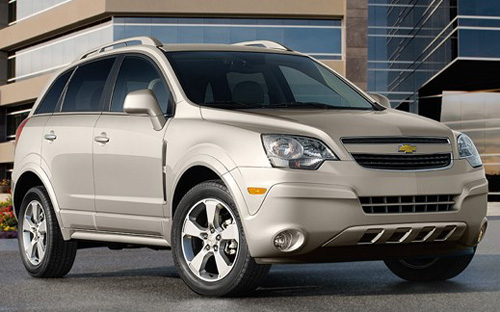 From the New York Times: Rental cars are rarely anything special. And that's just fine. All you really need from a rental is unlimited miles, long-term shelter for a few stray curly fries and a hassle-free ride from A to B and back again before those martinets at the counter charge you for an additional day. If you're driving a rental, the car itself is most likely not the point — it is merely a solution to a problem. And for many travelers over the last couple of years, the Chevrolet Captiva has been their rental car solution. The Captiva is a rare thing in the American auto market: a vehicle that isn't available to consumers but is offered only to fleet customers, including the rental car companies. You can rent one, but you cannot buy it.