Flashback Friday: Saturn's "Romance with Cars" Television Ad
Tags:
Saturn's early television and print ads were quirky, offbeat spots that often focused more on the emotional side of owning a car, rather than talking about latest models from Saturn. But in a clever, indirect, and very effective manner those first ads were very much all about Saturn, and how owning a Saturn could make you feel. Take this commercial that aired in or around 1992.
Maybe it was the first time you saw your reflection in a hubcap, or the first time you sat in your Grandfather's lap in the driveway and pretended to steer. Whatever it was, it began our romance with cars. Something that was meant to get you from Point A to Point B became almost family, because you trusted what it was, how it was made, and deep down we still believed that some things would last forever. Isn't it time you felt that way again?
Random Article from the SaturnFans.com Archives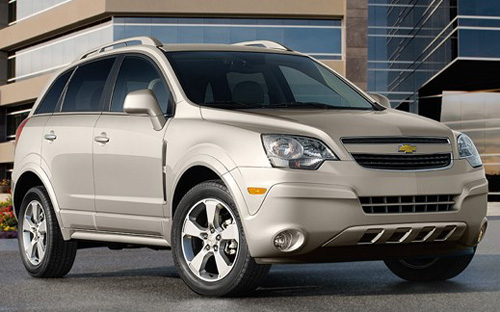 From the New York Times: Rental cars are rarely anything special. And that's just fine. All you really need from a rental is unlimited miles, long-term shelter for a few stray curly fries and a hassle-free ride from A to B and back again before those martinets at the counter charge you for an additional day. If you're driving a rental, the car itself is most likely not the point — it is merely a solution to a problem. And for many travelers over the last couple of years, the Chevrolet Captiva has been their rental car solution. The Captiva is a rare thing in the American auto market: a vehicle that isn't available to consumers but is offered only to fleet customers, including the rental car companies. You can rent one, but you cannot buy it.