Flashback Friday: The Legend of the Saturn SL3
Tags: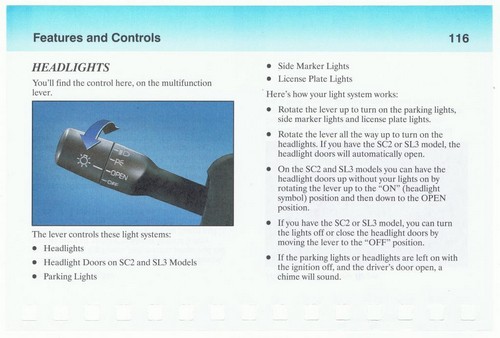 The mysterious Saturn SL3 is the loch ness monster of the Saturn world. Some have witnessed proof of its existence, but only a few have seen it and I'm not aware of any photos of the vehicle. I've been told that if you can imagine a first-generation SL2 sedan with a SC2 grafted on the front-end, you'd have a good picture in your head of the SL3. Significantly, it was powered by an 2.5L 30-valve inline six-cylinder powerplant (five valves per cylinder!) that reportedly produced around 250 hp. The engine was reportedly based on Saturn's 1.9L 4-cylinder engine.
Saturn vice president, Don Hudler, told the Chicago Tribune back in 1992 that, "We're looking at an SL3 for '94. It would have a higher trim level than the SL2 sedan, plus a few exterior styling differences. It would have leather seats and a couple of different radio choices and a sunroof." He added that "a manual transmission doesn't make sense in such an uplevel car, but that's not to say we couldn't offer one." In addition, the SL3 was said to have anti-lock brakes, traction control, and power doors, windows, and locks included as standard equipment. It also would've had the SC2's retractable headlamps.
Ten prototypes were reportedly produced. However at the time Hudler told the newspaper, "we still haven't decided on offering it yet. Some of our retailers are starting to yell that we're offering too many models already."
What made the SL3 a little different than your run-of-the-mill car rumor was that Saturn apparently came very close to building it. So close that they even included references to it in their 1993 S-Series owners manual. While we don't have photos of the elusive vehicle, you can peruse the pages of the owner's manual to see several SL3 references.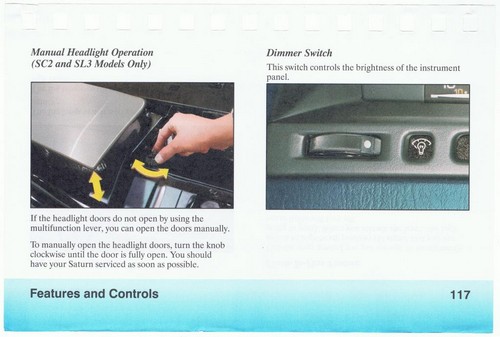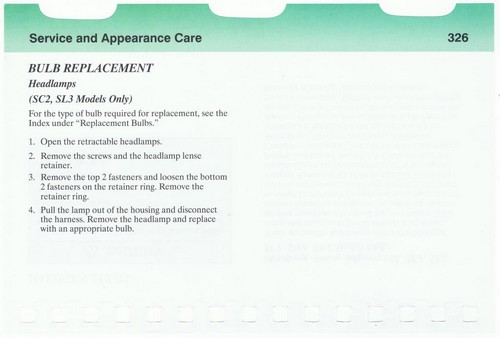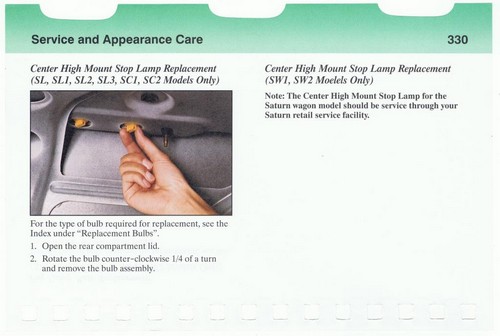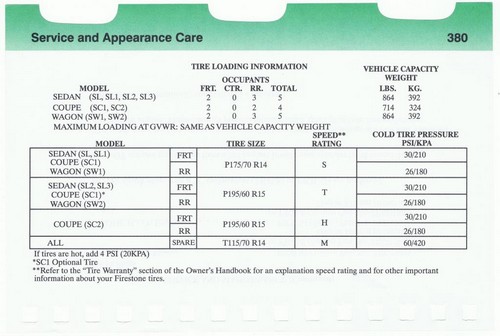 For more SL3 references and scans from the 1993 S-Series owners manual, head on over to the SaturnFans.com Photo Gallery.
Sources: David93SL2m, eRic 02sc2, psychoelf, Chicago Tribune
Random Article from the SaturnFans.com Archives
General Motors announced earlier today that the Buick compact sport-utility, which the company announced and revealed just two weeks ago, has been canceled. The model was to be a near identical clone of the current Saturn Vue. It was generally panned by a select group of news media and bloggers who were given a sneak peak of the vehicle at a GM event in Detroit earlier this month (see teaser photo above). One reporter even went as far as dubbing the Saturn crossover with a Buick-inspired waterfall grill as the new "Vue-ick."